YouTuber Eats a 14-Months Old McDonald's Meal (Video)
Who doesn't like food? Nobody. But who doesn't like rotten food? Everyone except Matt Davin.
Matt Davin is a food blogger from the United Kingdom. He owns a YouTuber channel, 'BEEPER BEEF'.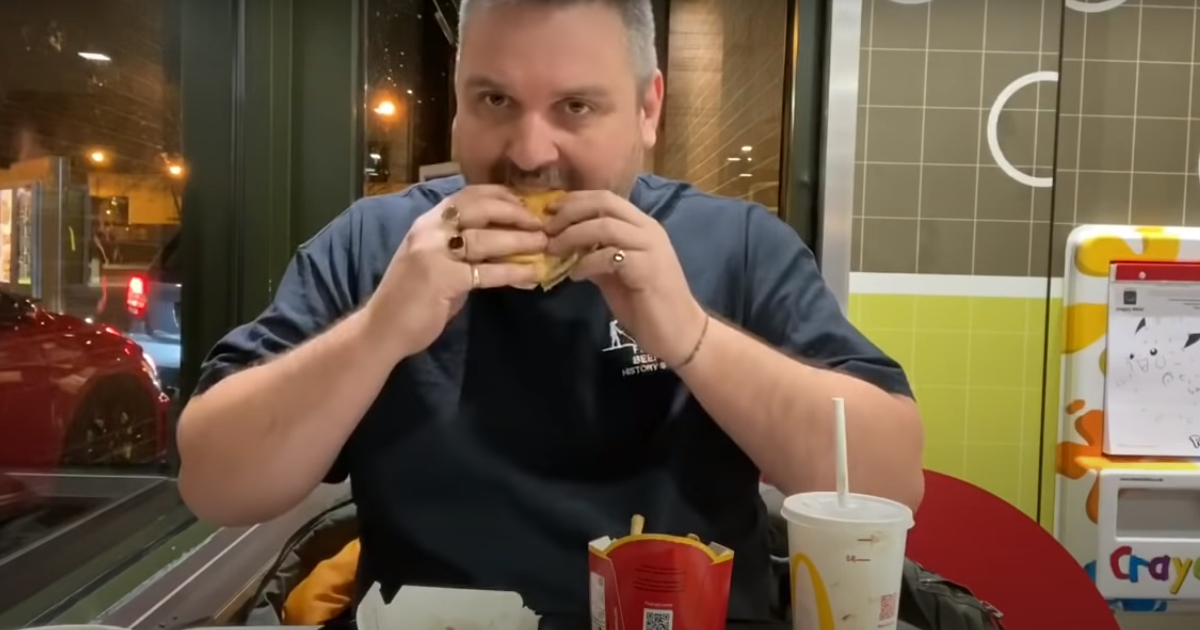 The YouTuber, Matt Davin, buried a McDonald's meal underground 14 months ago. What happened next is funny and surprising at the same time. The YouTuber uploaded a video of him eating a 14-month-old McDonald's meal on his YouTube channel 'Beeper Beef'.
He started preparing for this in November 2018. He bought a McDonald's meal on his 39th birthday and buried it in his friend's garden. Two months after his 40th birthday, he extracted the 14-months old McDonald's meal and dusted it off.
Then in his food vlog, he ate the 14-months old McDonald's meal. Take a look at the video:
This surprising video shows him eating the complete burger, in addition to the shake and fries that he buried with it. He has told in his video that he started taking weird challenges since his school time. He also added: "I remember seeing something where someone had preserved a McDonald's meal for years, so I decided to take it a step further and eat it."
The only question is that- how is he still alive?
For more such content, visit us at thenewsfetcher.com