Tokyo Revengers Chapter 247 Raw Scans (Mitsuya VS Haitani Brothers) Released!
The raw scans for the upcoming chapter got released recently and The Tokyo Manji Gang is in full swing and geared up for battle. Read on to find out about what happens in Tokyo Revengers Chapter 247.
About The Anime
Takemichi Hanagaki finds out that his middle school ex-girlfriend, Hinata Tachibana, and her younger brother Naoto had been murdered by the Tokyo Manji Gang. When Takemichi is shoved in front of a train, he teleports to 2005, precisely 12 years ago. He makes the decision to save his ex-girlfriend from certain death.
Read this: My Hero Academia Vigilantes Chapter 122 : Release Date, Spoilers and Other Details
Tokyo Revengers Chapter 247 Spoilers
Chapter 247 is titled "Hey Dude"
The conflict between Kantou Manji and Tokyo Manji is shown.
The color cover page for Tokyo Revengers chapter 247 depicts the Second Generation of Tokyo Manji Kai with a new outfit.
The combat has gone in full bloom in the opening two panels of Tokyo Revengers chapter 247.
Haitani Rindou is attacked by Mitsuya Takashi, who retaliates by punching him back in the face.
However, Haitani Ran is not one to silently stand on standby and rushes to his brother's aid. He begins his assaults on Mitsuya from behind, much as he did during the Tenjiku Arc.
Shiba Hakkai rushes to Mitsuya's aid and bashes Ran's skull in.
Inui Seishu notices Kokonoi somewhere far, watching the conflict. Then, he begins fighting his way through the horde of Kantou members.  Inui quickly turns his attention to his erstwhile ally and starts crying out to him.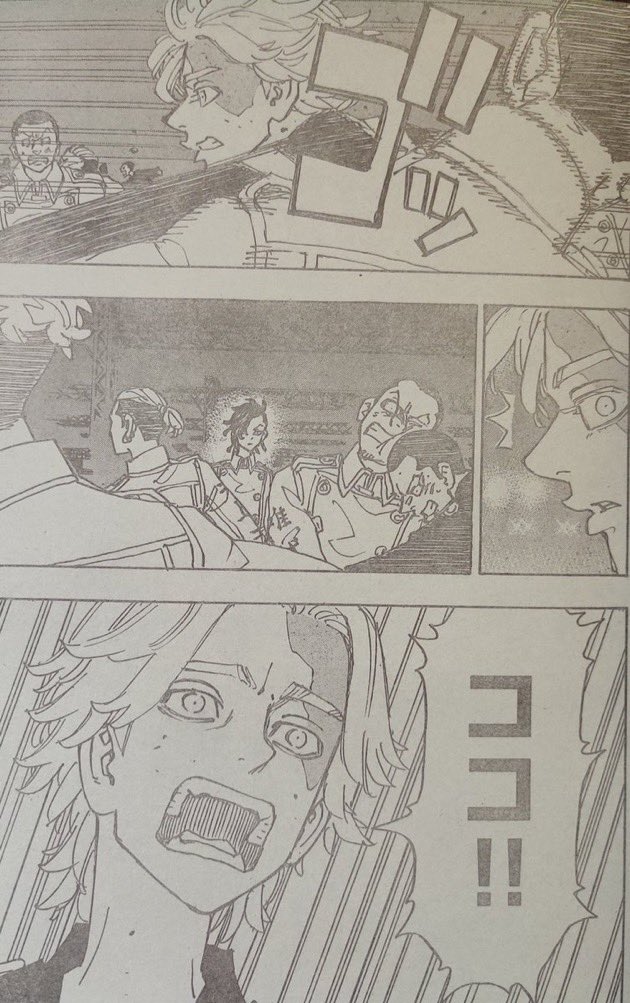 Read this: Blue Lock Chapter 167 Raw Scans, Release Date, and Other Details
Tokyo Revengers Chapter 247 Release Date
Chapter 247 is scheduled to get released on the 20th of March 2022. A new chapter of Tokyo Revengers regularly gets released every Wednesday.
Where To Read
You can read the entire Tokyo Revengers manga legally on the Kodansha website or the Mangamo app.