Tokyo Revengers Chapter 243 Raw Scans Are Revealed!
With the stage set and the chess pieces at their places, what will be the result of this battle? Read more to learn about Tokyo Revengers Chapter 243.
About Tokyo Revengers:
Takemichi Hanagaki's life is extremely unsatisfying and things get even worse when he learns that his ex-girlfriend from middle school, Hinata Tachibana has been killed by the Tokyo Manji Gang. The next day, wondering where it all went wrong, he's at the station platform and when he ends up being pushed over onto the tracks, he thinks he's going to die.
But when he opens his eyes, he finds that he's travelled back 12 years in the past. Now that he's back reliving his old life, Takemichi resolves to join the Tokyo Manji Gang to alter the future and save Hinata.
Read this: Would A Male Female Titan Have Feminine Qualities?
Tokyo Revengers Chapter 242 Recap 
The last Chapter of Tokyo Revengers saw the reveal of the name and the new uniforms of the gang. "Tokyo Manji Gang: Second Generation" would be the new name. It consisted new members such as Senju, Inui, and the Mizo Middle Five. On August 31st  Takemichi gave his first speech as president and says that he wants to fight Mikey and bring him back to their side.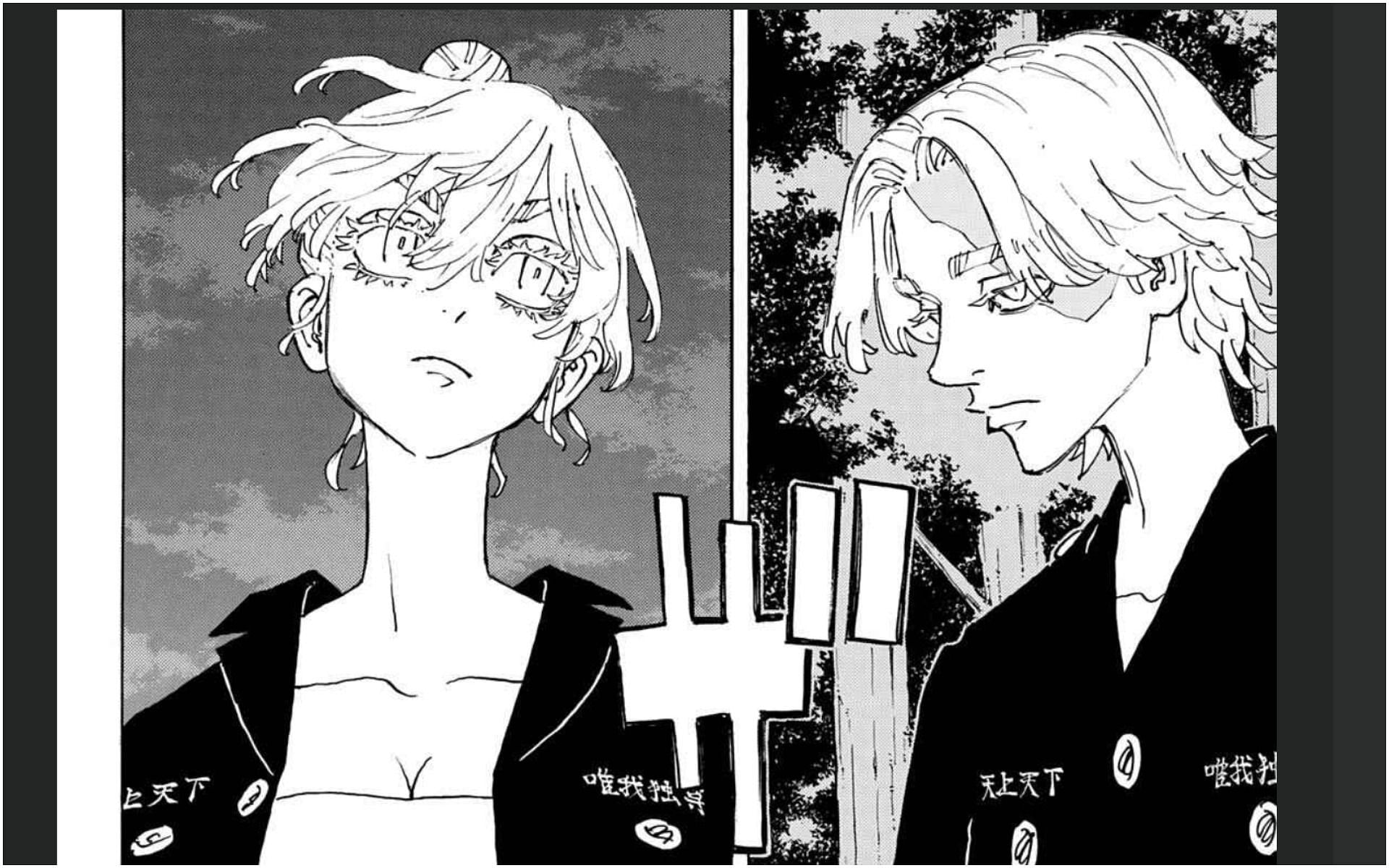 Tokyo Revengers Leaked Raw Scans and Spoilers
The recent Raw scans have revealed that in the new chapter we will be taken to September 9th where the Tokyo Manji Gang: Second Generation goes to fight the Kantou Manji. The Kantou Manji on the other hand sport two black and white uniforms.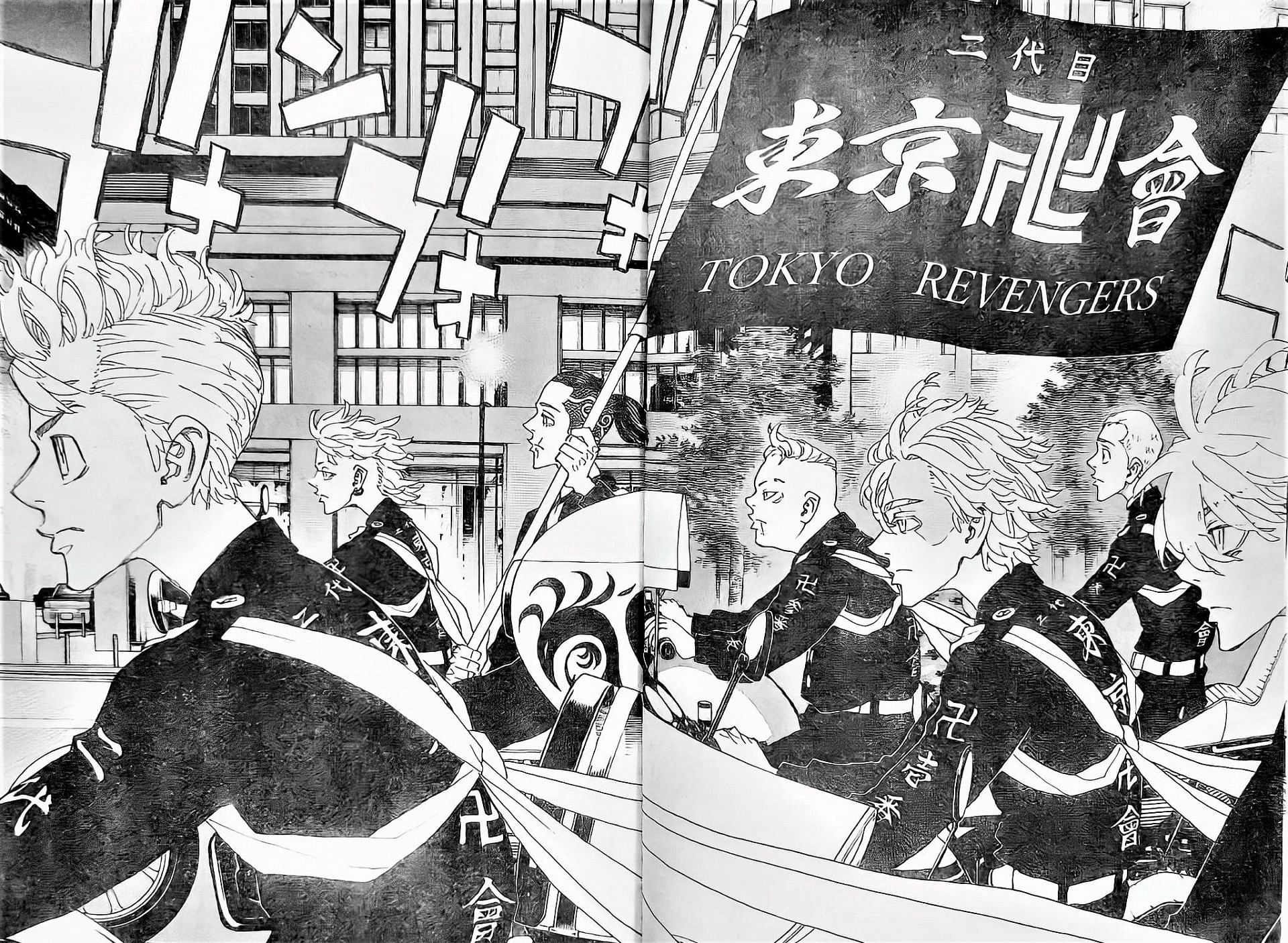 Mikey is shown as President, Haruchiyo his Vice-President and Koko acting as his Advisor. Shion Madarame and Mochizuki Kanji as Executives.
The rest of the positions were revealed as well with Kakucho as the Elite Guard Captain, Ran Haitani as the Captain of the Special Attack Unit. His brother, Rindou as the Vice-Captain and Waka and Benkei as the Captain and Vice-Captain of the Commando Unit. Also, there will be a notable instance of  Hanma Shuji returning to Tokyo Revengers as a Spy. 
It seems that the next chapter will be a vital one and it will feature an epic showdown between the two gangs.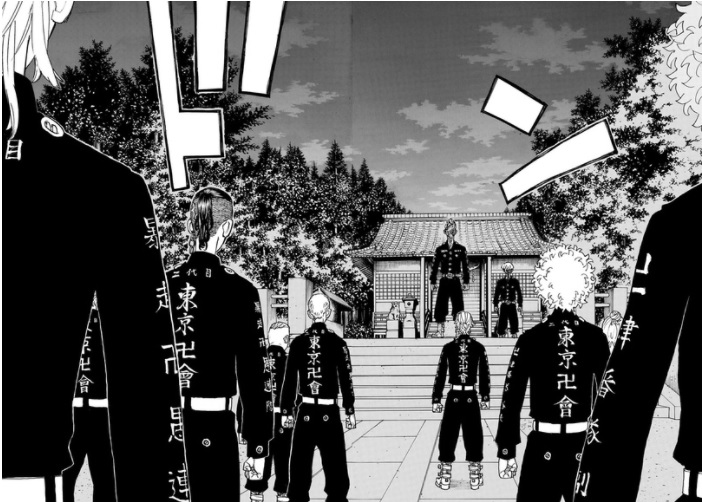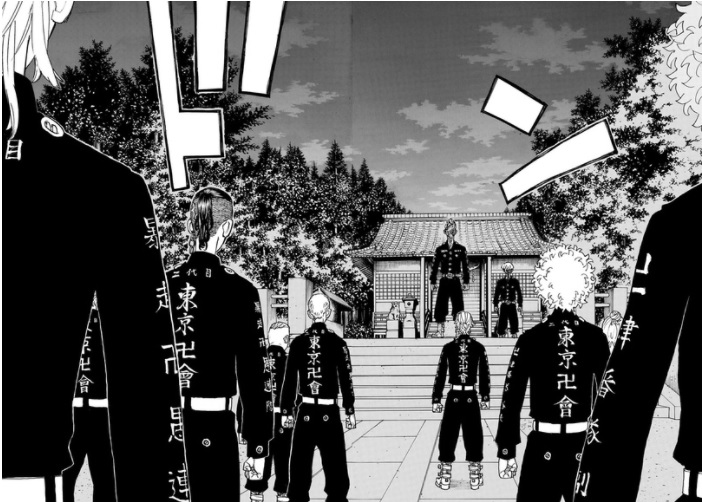 Tokyo Revengers Chapter 243 Release Date:
Tokyo Revengers Chapter 241 is scheduled to be released on Wednesday, February 23, 2022 .
Read This:Demon Slayer: How Did Zenitsu Agatsuma Become A Thunder Breathing Style User?
Where to Read? 
You can read the upcoming chapter and the rest of the series on the Kodansha website or the Mangamo app.