Thor Love and Thunder premieres Onto Disney+ in September
It might have been crazy to imagine this sentence a few months ago, but alas, here it is. If you missed Thor: Love and Thunder in theaters, you can watch it at home on September 8. When the summer of 2022 arrived, many experts considered Thor: Love and Thunder to be the biggest hit of the season. The arrival of writer-director Taika Waititi, the addition of Christian Bale, and the directorial debut of Jane Foster with Natalie Portman as the mighty Thor all made it clear that this film will be one of the biggest blockbusters of the summer.
However, upon release, it failed to live up to expectations. The film received unexpectedly mixed reviews from critics and fans alike, and while it was certainly a financial success, it was not the most popular film in the MCU. This means that many have seen the film, but not all. Many fans have been wondering when the final Thor movie will be released, and now we know September 8th.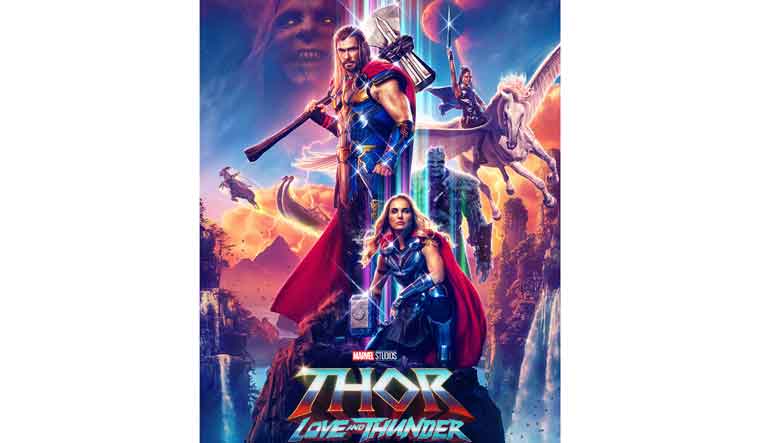 Also read: Jon Favreau Argued With Russo Brothers About Killing Ironman
Today is Disney+ Day, the annual party celebrating the anniversary of Disney's streaming service. It's a day reserved for big releases, and Thor: Love and Thunder is certainly one. Plus, as an added bonus, Disney will release Marvel Studios' Assemble: The Making of Thor: Love and Thunder at the same time. These documentaries have been a Marvel Studios standard for the past few years, and even if you don't like the movies or shows they examine, they're endlessly entertaining. So let us know if you've seen Thor: Love and Thunder in theatres? Do you have fond memories of it? Will you be watching again or looking forward to the broadcast? Let us know in the comments section below.
Also read: The Mandalorian's Giancarlo Esposito To Join Marvel as Doctor Doom?