The World Ends With You the Animation: Release Date, New Teaser Revealed
The World Ends With You the Animation has confirmed its release date—April 9, 2021—through a brand new teaser and key visual. The short clip is set to the opening theme, ALI's "Teenage City Riot feat. R-Shitei".
The key visual: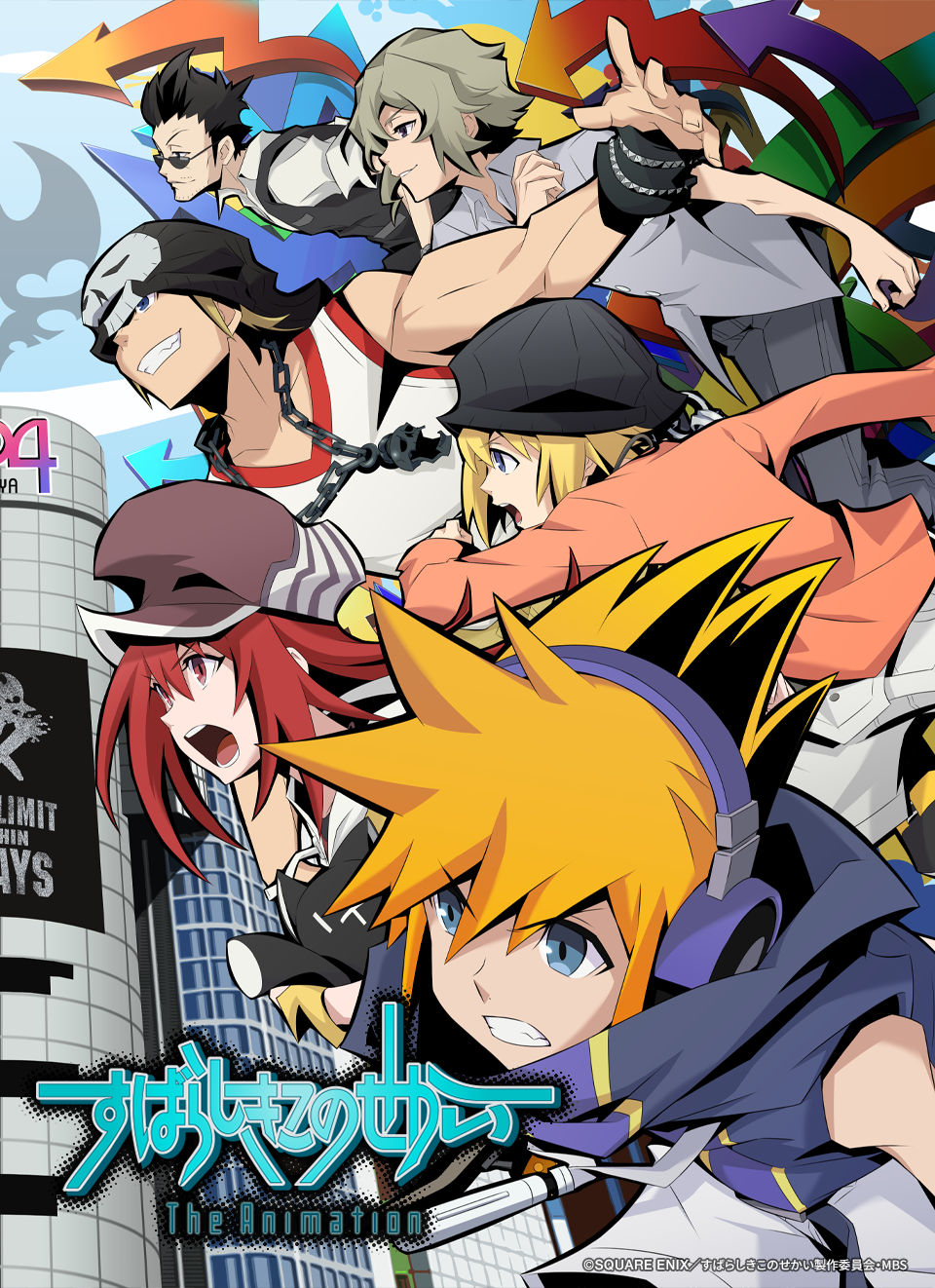 The anime adaptation of Square Enix's action role-playing game was announced to be in production during the Virtual Anime Expo last year. The 2007 game is critically acclaimed and has won many awards.
Square Enix is holding a Pre-Broadcast Special Program for the show on April 2nd, a week before it airs. The anime is a joint production between Square Enix, DOMERICA, and Shin-Ei Animation (Doraemon and Crayon Shin-Chan).
Many of the original game's cast is returning to feature in their roles: this includes Kouki Uchiyama as Neku, Anna Hachimine as Shiki, Subaru Kimura as Beat, Ayana Taketatsu as Rhyme, Ryohei Kimura as Joshua, Kenjiro Tsuda as Sanae Hanekoma, Satomi Arai as Uzuki Yashiro, Anri Katsu as Koki Kariya, Kenji Takahashi as Yodai Higashizawa, Takayuki Fujimoto as Sho Minamimoto, Hitomi Nabatame as Mitsuki Konishi, and Hiroshi Shirokuma as Megumi Kitaniji.
Many elements of the original game have been modernised for the anime, since it has been more than a decade since the former's release. The anime will portray Shibuya as it is today, along with the introduction of smartphones.
Synopsis for the show:
Race through the streets of Shibuya and survive the seven-day Reapers' Game!

Neku awakens in the middle of Shibuya's bustling Scramble Crossing with no memory of how he got there. Little does he know he's been transported to an alternate plane of existence known as the Underground (UG). Now an unwilling participant in the mysterious "Reapers' Game," Neku must partner up with a girl named Shiki in order to survive. Together, they complete missions and defeat monsters known as "Noise" as they gradually uncover the true nature of this twisted Game.

"There's only one way to stay alive in Shibuya: trust your partner."

Will they survive the Reapers' Game?
A sequel to the 2007 game is also in the works, to be released by Square Enix in mid-2021 for Nintendo Switch and PlayStation 4. It is titled NEO: The World Ends with You.