My Hero Academia Chapter 373 Spoilers and Raw Scans!
My Hero Academia Chapter 373 spoiler is finally out! Read this article to learn more about it.
About My Hero Academia
In a world where superpowers (called "Quirk") are prevalent, Izuku Midoriya, a boy born without superpowers, dreams of becoming a superhero. He is discovered by All Might, Japan's greatest hero, who grants Midoriya his Quirk after spotting his potential and helps in getting him accepted into a famous high school for aspiring superheroes.
Read this: Edens Zero Chapter 217 Release Date, Spoilers, and Other Details
My Hero Academia Chapter 373 Spoiler
Spoilers Ahead!
The chapter begins with Shoji as he remembers Mic saying that he was about to enter the hospital and asking them not to let anyone else through. A mutant is about to attack him, but the pig-man we saw in the previous chapter holds the weapon before he it hits Shoji #MHA373

— Rukasu (@RukasuMHA) November 16, 2022
According to My Hero Academia Chapter 373 spoilers, the title of Chapter 373 will be "Friends."   The chapter begins with a minor plot twist in which one of the protestors (with a pig-like mutation) saves Shoji from an attack. He understands how Shoji thinks because he talks about the same kind of prejudice. The difference was that Spinner's side favored violence and causing harm to others, whereas Shoji believed in helping others. Similarly, many of the protestors realize the same in their own way, and they choose to stop. Shoji tells them to use this light to change society, to make those who are prejudiced feel ashamed to even consider raising their fists against mutants.
Following this scene, the panel switches to Spinner, Mic, and Kurogiri. Mic shoots a voice wave in Kurogiri's direction and knocks down Spinner. He loses the gadget containing Shigaraki and AFO's recording as he returns to his original shape. He is left with only one of Shigaraki's hands on his face. Mic rushes to Kurogiri. He thinks that if Kurogiri can't stay himself and be Shirakumo, it would be best for him to disappear. That way, he will be remembered as a good person and not as someone who hurt himself and others.
However, Spinner manages to stand up and put Shigaraki's hand on Kurogiri's face saying, "Let's go save Shigaraki and the others." As a result, he is able to break free and reclaim his identity as Kurogiri. "I am the one who protects Tomura Shigaraki," he says. Although, he will retain some of the features of his original self, such as the band-aid on his nose, pupil, etc Spinner collapses shortly after, and the chapter ends with this cliffhanger.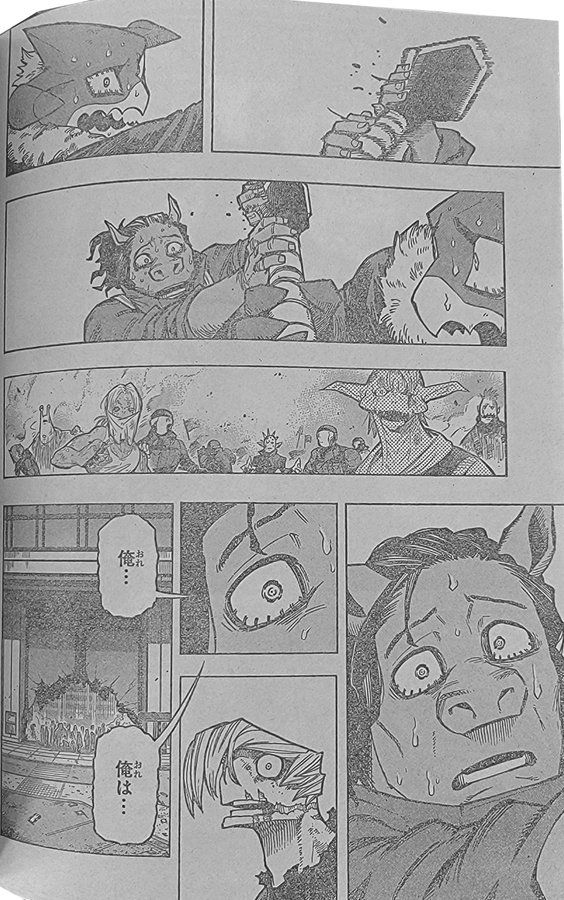 Release Date of My Hero Academia Chapter 373
Read this: Blue Lock Chapter 197 Release Date, Spoilers, and Other Details
My Hero Academia Chapter 373 will be released on November 20, 2022, at 7.00 a.m JST.
Pacific Time: 8 AM PST (November 20)
British Time: 4 PM BST ( November 20)
European Time: 5 PM CEST  (November 20)
Indian time: 8:30 PM IST ( November 20)
Where to read
You can read all of My Hero Academia's chapters on websites like VizMedia and MangaPlus with a monthly membership.