My Hero Academia Chapter 341 Raw Scans: Lives Of Dabi and Toga
The raw scans of My Hero Academia Chapter 341 were released recently and gave us a peek into the lives of Dabi and Toga. It offers us a glimpse into the sad lives that led to them becoming villains.
Here's what the raw scans of the upcoming chapter reveal.
My Hero Academia Chapter 341 Release Date
On the 23rd of January, 2022, Chapter 341 will be released. On a weekly basis, a new chapter of My Hero Academia is released.
Read this: Falco Grice and Gabi Braun – A Sweet Love In Attack On Titan
My Hero Academia Chapter 341 Raw Scans
My Hero Academia chapter 341, titled "The Story of How We All Became Heroes," concentrates on the villains, particularly Dabi and Toga, as per the raw scans.
My Hero Academia chapter 341: Toga's Childhood
My Hero Academia chapter 341 commences with Toga arriving at her family's house, according to the raw scans. It's possible that this is a flashback. The chapter depicts her horrific experience living up in that house, with her parents creating an environment where she felt unsafe.
"I want to be a small bird," she declares as she lies down on her old bed in exhaustion. Toga recalls her parents telling her to keep her nasty side hidden citing societal constraints on "weird" behavior.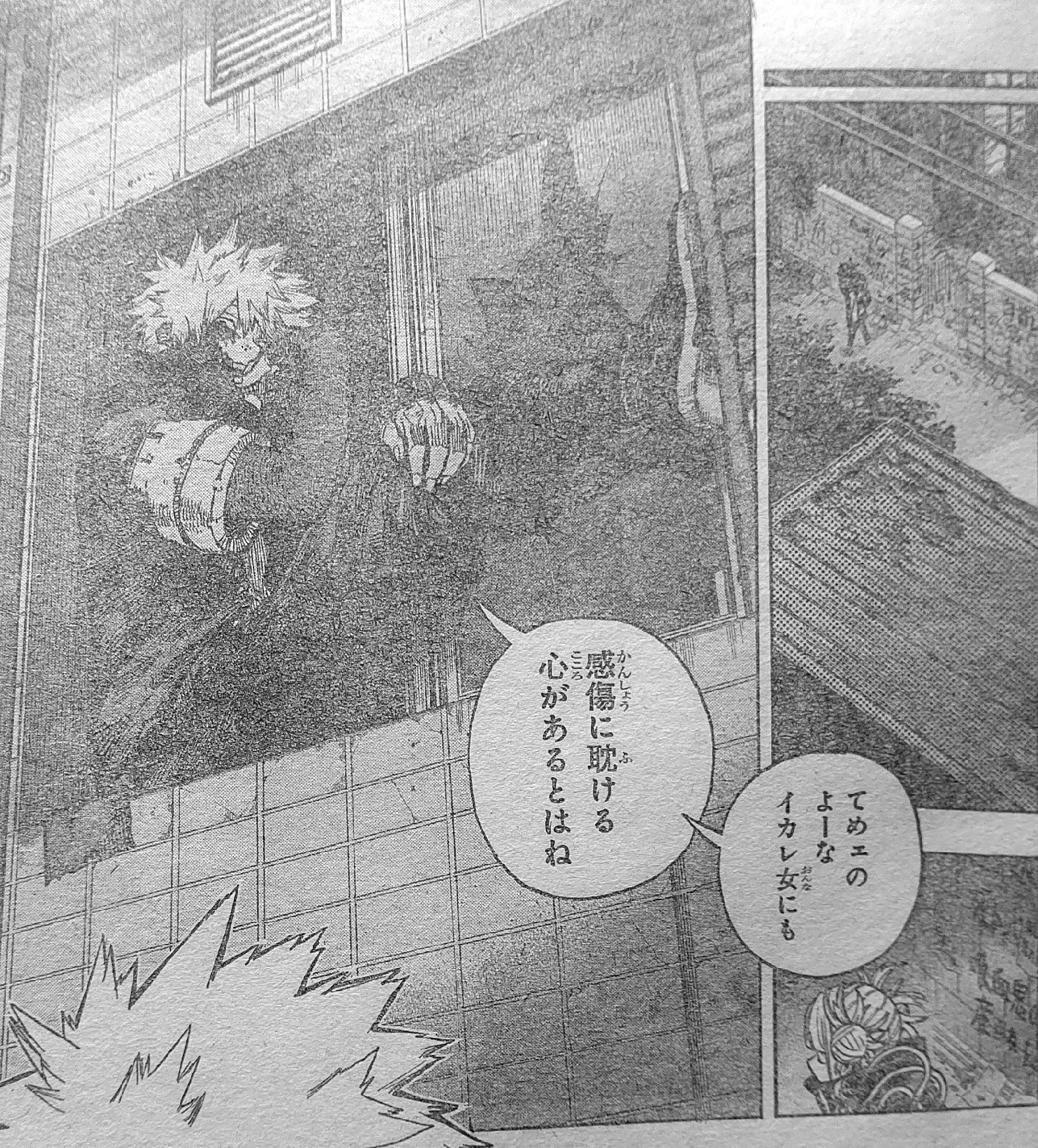 Toga's House Burned
She meets up with Dabi after leaving her devastated home. Toga's house is set on fire by Dabi. Dabi uses this to entirely free Toga from her bonds, as well as gift her a slight amount of Twice's blood. When Toga receives it, she smiles.
Read this: Mushoku Tensei Depressed Magician Arc Chapter 3: Release Date and Spoilers
Shigaraki's Regeneration process
Shigaraki is employing his regeneration process in a cave, where his flesh is bursting from his body. Spinner is terrified when he sees this. Skeptic explains that too many people are against Heroes who employ mutant oddities, but they like Spinner.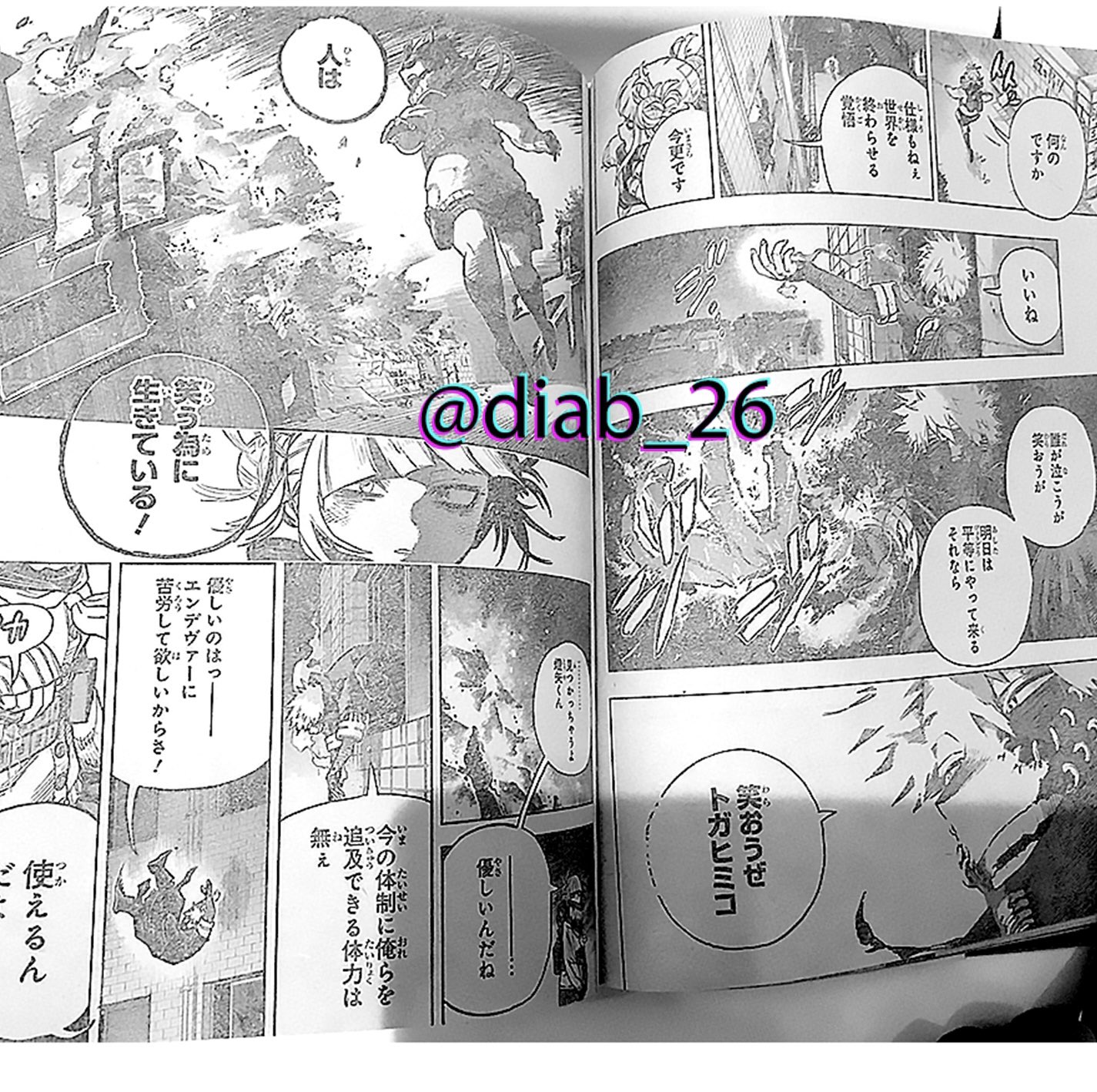 The final graphic depicts AFO's authority over the surviving Nomus. One of AFO's subordinates is revealed to be the Sludge Villain, who attempted to capture and possess Bakugou in Chapter 1.
Where To Read
On Viz Media and MangaPlus, you may read the most recent manga chapters. Every manga on Viz has the most recent three chapters available for free reading.