Morbius' No Way Home Connections Explained..? How Morbius Fits in The Multiverse 
Morbius is the next villain-turned-anti-hero who will debut on the big screen as part of Sony's Marvel universe. The upcoming movie will feature Jared Leto as the titular living vampire, a character who is a Spider-Man villain in the comics but is being shown as a hero in the project similar to Tom Hardy's Venom. While it is unknown where Morbius fits in the vast Spider-Verse, the film is expected to shed some light on Sony's plan for its Marvel characters.
In the past two years, Morbius had its fair share of delays, mostly due to the pandemic. Recently, the film was delayed amidst the theatrical run of Spider-Man: No Way Home.
Read this: Confirmed! Venom Will Have A Cameo In Jared Leto's Morbius
Initially, Morbius was slated to premiere on January 28, but it was delayed to April 1 instead. As a result, reports came in that No Way Home spurred the aforementioned delay, mainly because of the film's stellar box office run.
Now, the film's director has shed some light on the subject.
Morbius' No Way Home Connections Explained..?
Morbius director Daniel Espinosa sat down to talk about Spider-Man: No Way Home's impact on the film's delay.
Some fans theorized that the hugely successful release of Spider-Man: No Way Home was the reason behind Morbius' most recent delay, leading Sony to make changes to the Jared Leto-led film. Other reports suggested that the massive box office for No Way Home caused the delay, suggesting that Sony wanted to prevent the Multiversal adventure from significantly impacting Morbius' box office earnings.
When asked about the theory of whether or not No Way Home impacted Morbius' delay, Espinosa casually answered with "yes and no," saying:
"Yes and no. You know, because the idea of the kind of parallel universes was really introduced, not into the kind of Marvel Cinematic Universe, but it was introduced within the, within cinema, if you'd call it in Spider-Verse, which was released by Sony and, produced by Avi Arad, who also produced Morbius."
Read this: Everything You Need To Know About Marvel's Living Vampire Morbius
The Marvel filmmaker continued by discussing the parallel universes within the Spider-Verse while admitting that there were visual elements of "how those kinds of transitions looked like" that would help viewers understand the Jared Leto-led movie:
"So the concept of starting to work with parallel kind of verses was something that existed prior to the Spider-Man movie. And it's also been something that has existed for years in comic books. You know, us who read comic books, we knew about it, for like 15 or 20 years, as soon as the kind of clone era died with Spider-Man, the verses kind of took a hold. And so, but when Spider-Man came, there [was] certain kind of visual elements of how those kinds of transitions looked like that were informative."
How Morbius Fits in The Multiverse
Based on Daniel Espinosa's comment, it's reasonable to assume that the director is teasing the presence of the Multiverse in Morbius, especially after it served as the main focus of Spider-Man: No Way Home.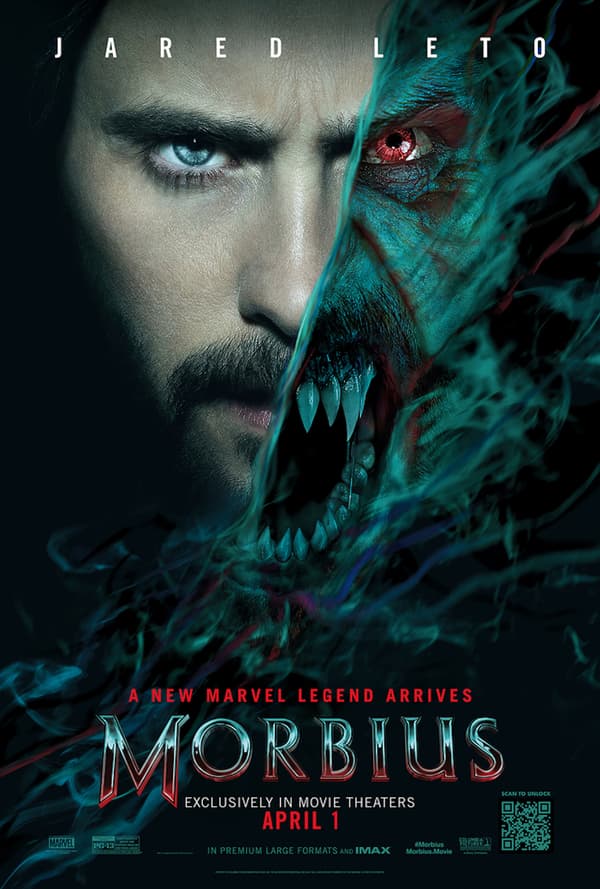 It seems that Espinosa is preserving a tightly guarded secret about the movie that could have serious ramifications toward Sony's grand plan for its Marvel universe. The director's continued mention of the Spider-Verse could strongly hint that this is the studio's endgame, with Morbius being part of the bigger puzzle.
Read this: Spider-Man Writers Address The No Way Home Ending
In addition, it looks like No Way Home's use of the Multiverse, not the film's box office run, had a hand in Morbius' delay. This could prove that the MCU threequel's concept of alternate realities is Sony's launchpad for more story possibilities that would affect its slate of movies like Morbius.
In addition, Jared Leto previously confirmed that his titular vampire is now "part of a much larger universe" before specifically revealing that No Way Home allows for "all kinds of opportunities to meet." In a way, the actor's remark indicates the Multiverse's presence in Morbius.
Fans will find out where Morbius fits in the Multiverse when it premieres in theaters on April 1.