Every Marvel's 2022 Big-Screen Blockbusters
After coming back from near-bankruptcy in the 90s, Marvel Studios has arguably made the biggest comeback ever in the 21st century, specifically as the Marvel Cinematic Universe has exploded since 2008, turning many of the Avengers into iconic household names. Moving into 2022, the comic book company has yet another massive year ahead with various comics, movies, Disney+ series, and next-gen video games preparing to hit the market.
Having released five big-screen blockbusters, five streaming series, and two games in 2021, the studio will look to up the ante in 2022 with four movies, two seasonal specials, up to five more Disney+ shows, a major video game release, and more updates to existing titles.
So what does Marvel have in store for moviegoers, TV-watchers, and gamers alike in 2022? The News Fetcher breaks down every Marvel Big Screen Blockbusters that fans can expect to see in the coming year.
Marvel's 2022 Big-Screen Blockbusters
Morbius – April 1
While not from Marvel Studios itself, Sony Pictures will kick off 2022's big-screen superhero blockbuster season with Morbius starring Jared Leto, the latest entry in its Venom-centric Spider-Man spin-off universe.
With references present to multiple Marvel universes in the new vampire flick, it remains unclear which world this movie takes place in. Suffering from a rare blood disease, the film will see Dr. Michael Morbius transform into a vampire in an attempt to cure his illness.
Doctor Strange in the Multiverse of Madness – May 6
Read this: Wanda Suits Up In Doctor Strange in the Multiverse of Madness
Following on from the events of WandaVision and Spider-Man: No Way Home, the Doctor Strange follow-up will take Benedict Cumberbatch's sorcerer on a Multiverse-hopping adventure with Xochitl Gomez's America Chavez and Elizabeth Olsen's Scarlet Witch. Rachel McAdams will also return as Strange's surgeon love interest Christine Palmer along with fellow sorcerers Wong and Mordo.
The highly-anticipated summer blockbuster will be helmed by Spider-Man director Sam Raimi and has been promised to be Marvel Studios' first truly scary movie, diving into the director's horror roots. With plenty of surprises and cameos on the way in Doctor Strange 2, there may be no better way to follow the insanity of Spider-Man: No Way Home​​​​.
Thor: Love and Thunder – July 8
Chris Hemsworth's Thor will become Marvel's first hero to lead a fourth solo outing in July with Taika Waititi returning from the popular Ragnarok to direct Thor: Love and Thunder. Natalie Portman will finally be returning as Thor's love interest Jane Foster, and apparently, she will become a hero in her own right as she wields Mjolnir and has a new costume similar to The Mighty Thor from Marvel Comics.
Read this: How Much Is Chris Hemsworth's Pay For Thor: Love And Thunder?
After Thor's intergalactic departure in Avengers: Endgame, the Guardians of the Galaxy will be making appearances in Thor 4 as well. Two Oscar-winning actors are also set to make their MCU debuts with Russel Crowe as Zeus and Christian Bale as the villainous Gorr the God Butcher.
Spider-Man: Across the Spider-Verse (Part One) – October 7
Spider-Man: Across the Spider-Verse (Part One) is the first half of the highly-anticipated animated Into the Spider-Verse sequel which will see the return of Miles Morales, Gwen Stacy, and plenty more Multiversal wall-crawlers.
Story details remain scarce as of now but the animated follow-up film's debut trailer showed off Oscar Issac's Spider-Man 2099 who appeared in the post-credits scene of the first franchise installment.'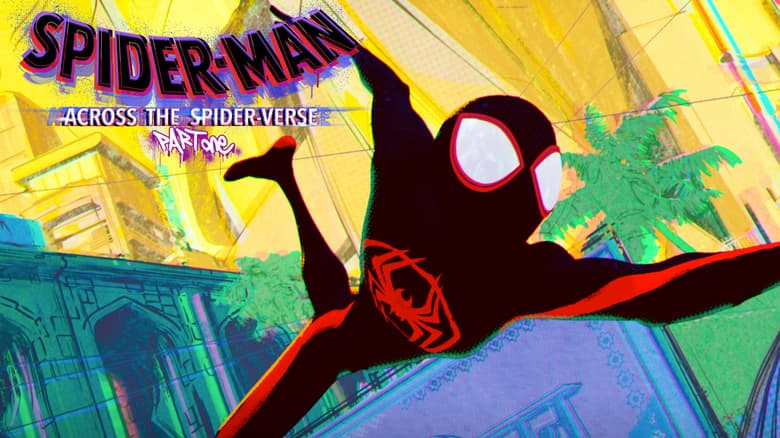 After the first film won an Oscar for Best Animated Feature in 2019, Sony has set itself a high bar for the animated Spider-Verse moving forward.
Black Panther: Wakanda Forever – November 11
Marvel Studios arguably has ahead of it its toughest task yet with Black Panther: Wakanda Forever. Not only will the sequel have to acknowledge Chadwick Boseman's tragic passing as he's no longer able to play the Wakandan King T'Challa, but it also has to follow up on the first Best Picture-nominated superhero movie of all time with 2018's Black Panther.
Read this: Black Panther 2 Will Introduce A New Member Of Young Avengers
With Black Panther: Wakanda Forever suffering from many production issues while 2023's The Marvels and Ant-Man and the Wasp: Quantumania have wrapped filming, there remains a chance the sequel will suffer a delay that pushes it out of 2022.
Nevertheless, much of Black Panther's fan-favorite cast of Wakandans will be coming back for the sequel as Letitia Wright's Shuri steps up to the leading role. Beyond that, Wakanda Forever will see two iconic Marvel characters make their live-action debut with Riri Williams' Ironheart and Tenoch Huerta's Namor.