Kengan Omega Chapter 149 Release Date, Spoilers, and Other Details
Here's everything you will want to know about Kengan Omega Chapter 149.
About The Manga
Yamashita Kazuo, a Nogi Group average salaryman, witnesses a street fight between two odd warriors in an alley. After defeating their previous fighter in a street battle, Nogi Group CEO Nogi Hideki scouts Tokita "Ashura" Ohma, one of the fighters.
Read this: Sabikui Bisco Episode 8: Spoilers, Release Date, Other Details
Kengan Omega Chapter 148 Recap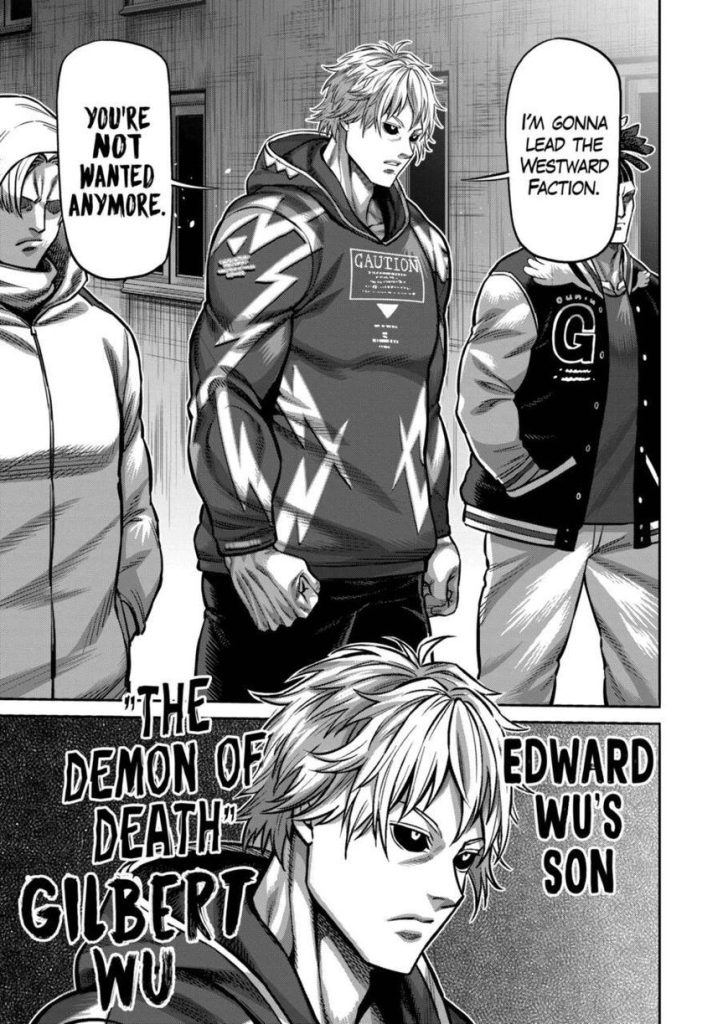 The chapter starts off with a confrontation between Uncle aka Edward Wu's brother (& his group of men) and Gil in the street. Gil is told by Uncle to go wear some proper clothes.
Gil who turns out to be Edward Wu's son, replies firmly that he is going to be the one to lead the Westward Faction and that it is not necessary for his uncle to be there interfering anymore. Gil tells him,
You're not wanted anymore.
Uncle replies that he's one of the last people with Wu Hei's memories and thus, is the most fit to lead the clan/faction. However, Gil retorts that he doesn't have what it takes to lead the clan. He reminds him that he always hid behind his dad whenever things went bad and chastises him for daring to ask to lead the clan after he's gone.
Read this: Demon Slayer: How Muzan Kibutsuji Became A Demon?
Things go awry when one of Gil's allies is murdered and cut in half by Howard Wu aka "Uncle" for daring to challenge them in battle. After this panel, all hell breaks loose and everyone starts engaging in brutal and merciless fights with each other.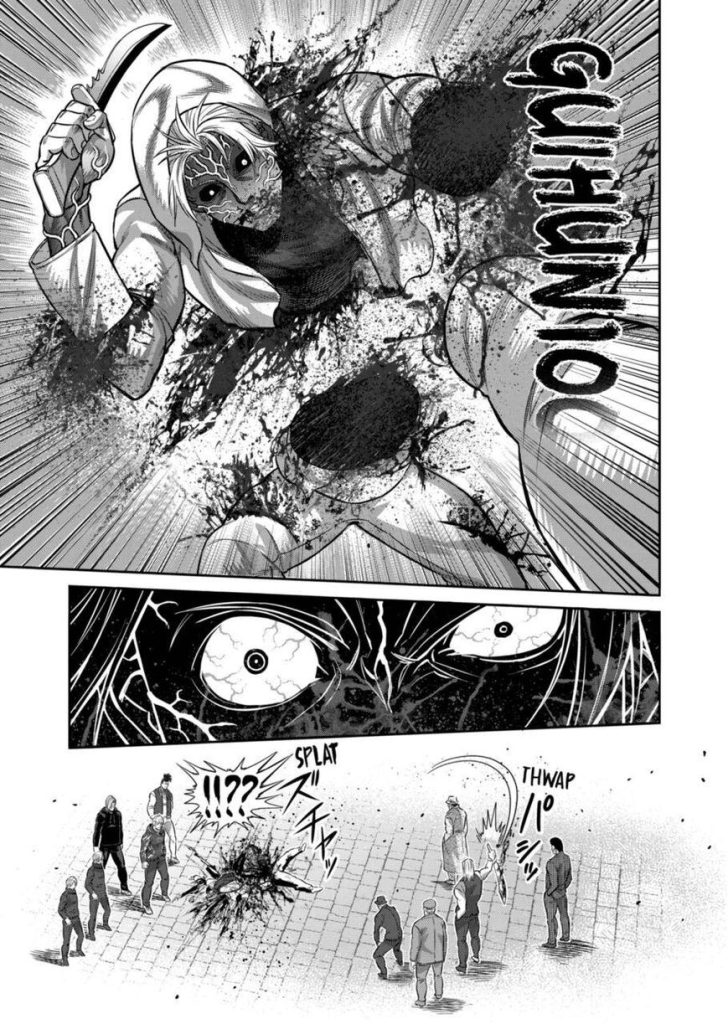 Kengan Omega Chapter 149 Spoilers
The spoilers for the upcoming chapter will be revealed only when the raw scans are released around two to three days before the official release date. So, it's very likely that you will get them by the 28th of February 2022.
Kengan Omega Chapter 149 Release Date
Kengan Omega Chapter 149 is expected to get released on the 2nd of March 2022. Every new chapter of Kengan Omega gets released after a week on Wednesday.
Read this: Attack on Titan Episode 82 Reveals Floch's Tyranny
Where To Read
You won't be able to read the English translations of Kengan Omega as they are not available on any official website. However, there are many fan translation websites from where you can read the upcoming chapters. Kenganomega and Comikey, two excellent websites, both include fan translations of the manga.