Katsuki Bakugo Loses His Plot Armor In My Hero Academia Chapter 360!
The raw scans for the upcoming chapter of My Hero Academia i.e, My Hero Academia Chapter 360, have been released recently. Here's everything we know about what dire and tragic events will be unfolding in the next chapter.
My Hero Academia Chapter 360 Spoilers
Shigaraki was viciously hitting Bakugo. He gave him multiple kicks over his body, grabbed his throat, and causes the Strafe Panzer equipment on his shoulder to explode.
Read this: Is Shanks In Wano? One Piece Chapter 1054 Leaks!
Bakugo is bloodied and appears to be gravely injured. AFO/Shigaraki is depicted choking him in one of the panels. Bakugo's face, from what little is visible in the raw panels, suggests that the youngster has either accepted his destiny or has no strength left to save himself.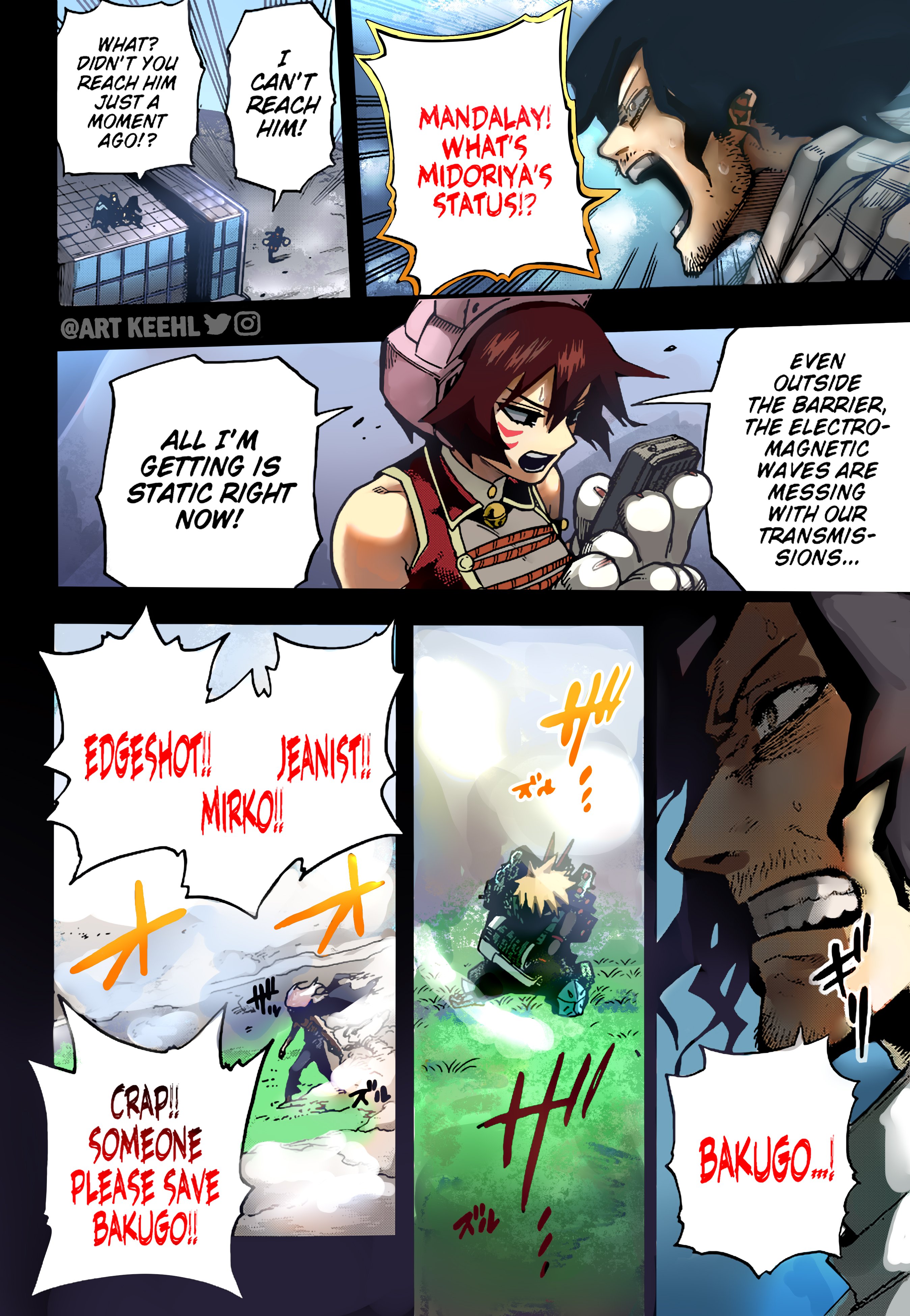 Mirio, Tamaki, and Nejire have arrived to help him, which is seen in one of the last leaked panels. Mirio appears to be driven by one of her waves. Despite being warned, Mirio takes the risk and approaches Shigaraki's body to assault him.
The Big 3 or Deku will save Bakugo in time. This is always a possibility that is almost always bound to happen in every Shonen anime. The severe brutality in these panels has made every reader speculate that Bakugo will not endure this arc. He could die, to put it bluntly.
Read this: Call Of The Night Episode 3: Release Date, Preview, Spoilers, and Other Details
My Hero Academia Chapter 360 Release Date
My Hero Academia Chapter 360 is scheduled to get released on the 24th of July 2022. Every new chapter gets released after every 7 days.
Where To Read
You may legally read all of MHA's chapters on the websites Viz Media and MangaPlus after paying a monthly membership. The most current three chapters, on the other hand, are always free.