Jujutsu Kaisen Chapter 206 Release Date, Spoilers, and Other Details
Read this to find out more about Jujutsu Kaisen Chapter 206 its release date and other details.
About Jujutsu Kaisen
The plot of Jujutsu Kaisen centers on Yuji Itadori, a high school student who, after becoming a vessel for Ryomen Sukuna, enlisted in a secret organization that seeks to end all curses worldwide. With the help of his friends, Yuji started to grow and slowly learned how to control the powers of Ryomen Sukuna.
Read this: My Hero Academia Chapter 375 Release Date, Spoilers, and Other Details
Recap of Jujutsu Kaisen Chapter 205
Jujutsu Kaisen chapter 205, titled Stars and Oil, began with Yuki preparing to fight Kenjaku. Kenjaku muses that despite being a powerful special-grade sorcerer, he couldn't gather any information about her cursed technique. The villain summons the divine curse he used at the White House, which attacks a cursed technique target with concepts and logic.
But Yuki rolled her shikigami, Garuda, into a ball and kicked it at the giant cursed spirit, completely destroying it. She then punched Kenjaku hard enough to break both of his arms and blast him out of Tengen's barrier's circular definition. The villain realized that using Geto's cursed spirits against Yuki would be pointless, so he used the Reverse Cursed Technique to heal his arms while the special-grade sorcerer explained the nature of her cursed technique.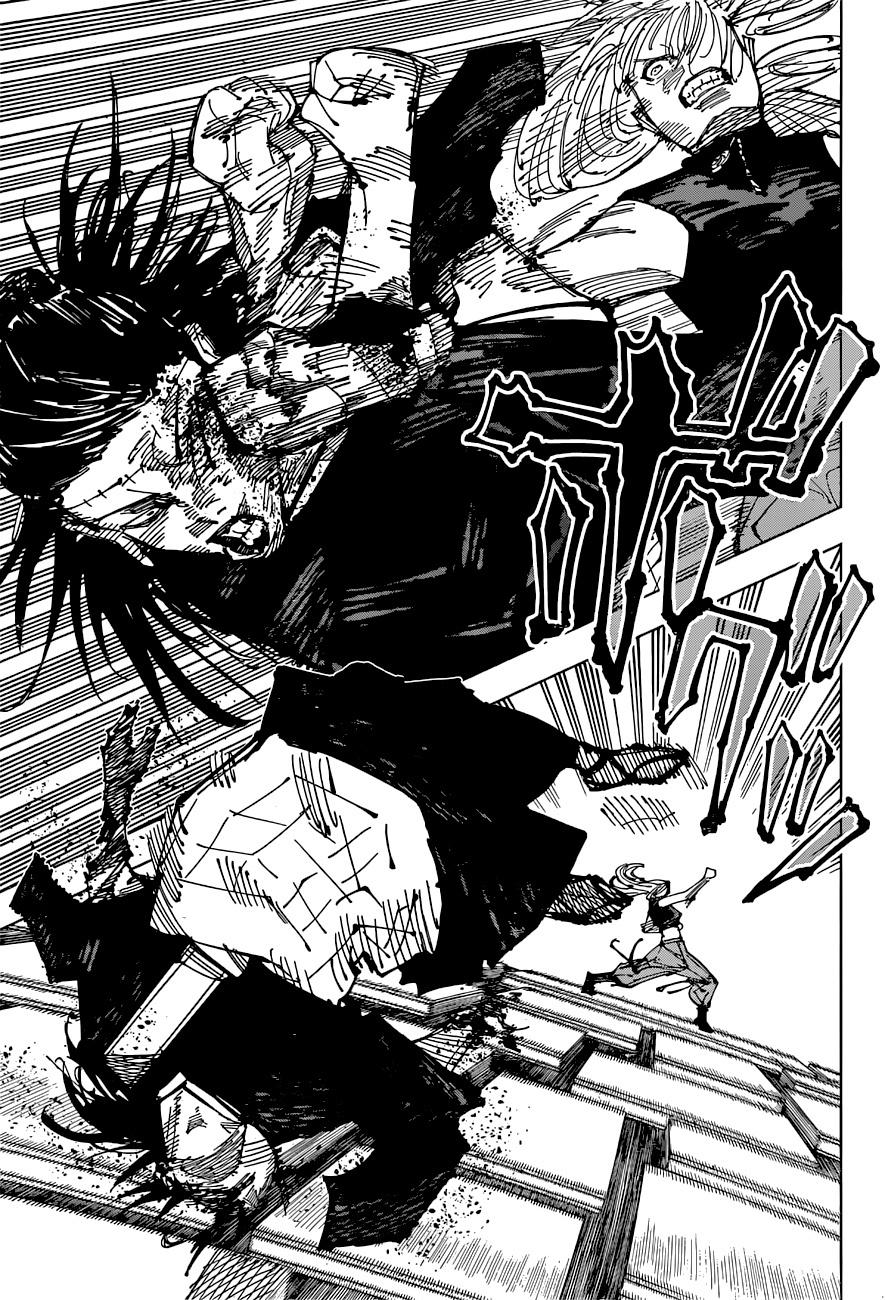 Read this: Bleach: Who Will Become The New Captain Commander?
According to Chapter 205, the Star Wrath technique allows Yuki to add any amount of imaginary mass to herself and her shikigami. Yuki hypothesized that Geto's Uzumaki techniques are one-time abilities. She also suspected Kenjaku had another unknown technique in addition to Spirit Manipulation, body-hopping, and the "gravity" technique he used against Choso.
Yuki devised a strategy to wear down Kenjaku by forcing him to open his domain. However, he surprised Yuki by casting Domain Expansion, believing that the former lacked confidence in her domain. The chapter ended with Yuki calling out to Tengen, who was concerned about whether they would have enough time to carry out their plan and stop Kenjaku.
Jujutsu Kaisen Chapter 206 Spoilers
Jujutsu Kaisen Chapter 206 will most likely pick up where the previous chapter left off, revealing whether Kenjaku's domain is linked to one of the techniques he has already revealed. Or if it will be based on the fourth unidentified technique that Kenjaku allegedly possesses, according to Yuki's theory. Since the final panel of chapter 205 showed the immortal sorcerer weaving hand seals at Yuki's signal, chapter 206 will also reveal what Yuki and Tengen had planned to defeat Kenjaku.
Read this: Bleach Season 17 Episode 9 Release Date, Spoilers, and Other Details
Jujutsu Kaisen Chapter 206 Release Date
Depending on your location, Jujutsu Kaisen Chapter 206 will be released at or around the following times:
Pacific Time: 8 AM PST (December 4, 2022)
Eastern Time: 11 AM EST (December 4, 2022)
British Time: 4 PM BST (December 4, 2022)
European Time: 5 PM CEST (December 4, 2022)
Indian time: 8:30 PM IST (December 4, 2022)
Philippine Time: 11 PM PHT (December 4, 2022)
Japanese Standard Time: 12 AM JST (December 5, 2022)
Australia Time: 12:30 AM ACST (December 4, 2022)
Where To Read
You can read the three latest chapters for free on websites like Viz or Mangaplus. However, you need to pay for a monthly membership to access them.