'Horimiya' Adaptation Releases New Trailer, Cast
The upcoming TV anime adaptation of Daisuke Hagiwara's Horimiya now has a new trailer—the third of their promotional videos—as well as the voice actors for the characters, and the character art. The anime will be scheduled for a winter release and will premiere in January 2021.
? 第三弾PV(仙石&レミ&桜ver.)解禁!?

■キャスト#仙石翔:#岡本信彦#綾崎レミ:#M・A・O#河野桜:#近藤玲奈

?TVアニメ「ホリミヤ」2021年1月放送! ?https://t.co/zMy5aepNmm
#ホリミヤ pic.twitter.com/YxNnIC4fxZ

— TVアニメ「ホリミヤ」公式 (@horimiya_anime) November 2, 2020
The newly announced cast members are:
Nobuhiko Okamoto as Kakeru Sengoku
MAO as Remi Ayasaki
Kondo reigns as Sakura Kōno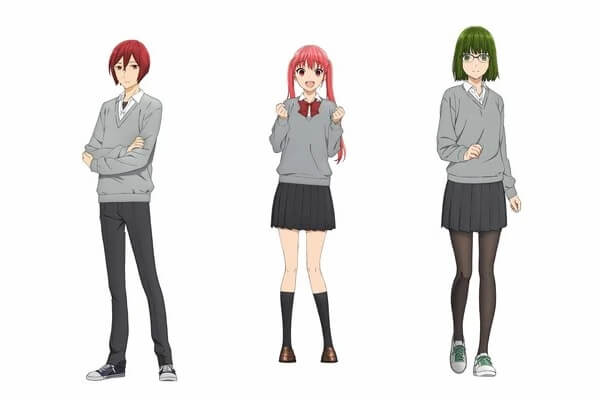 Cloverworks will be the production studio for the show, with Mashashi Ishihama (PERSONA5 The Animation, Bleach, Beelzebub) as the director, Takao Yoshioka (Elfen Lied, Working!!) as the scriptwriter, and Haruko Iizuka (Little Busters!, Fruits Basket) as the character designer. Masaru Yokoyama ( Mobile Suit Gundam: Iron-Blooded Orphans, Queen's Blade: The Exiled Virgin ) is on the musical composition.
Originally a 4-Koma webcomic called Hori-san to Miyamura-kun with the story by HERO, and art by Daisuke Hagiwara—who drew it in the standard manga format. The series has been published in English since 27th October 2015, and the publisher Yen Press describes the series as thus:
Admired at school for her friendly attitude and academic achievements, high school student Kyouko Hori has been hiding another side to herself. With her parents often away from home due to work, Hori also has to look after her younger brother and do the housework, leaving no opportunities to make friends and socialize outside of school. Meanwhile, Izumi Miyamura is seen as a brooding, glasses-wearing, otaku. In reality, he is a gentle person hopeless at studying. He also has nine piercings hidden behind his long hair and a tattoo along his back and left shoulder.
By sheer happenstance, Hori and Miyamura cross paths outside of school—neither looking as the other expects. These seemingly polar opposites become fast friends, sharing with each other a side of themselves they have never shown to anyone else.
The series has already inspired four OVA adaptations.