Dragon Ball Super Chapter 82 Spoilers Reveal Bardock VS Gas Fight!
The spoilers for Dragon Ball Super Chapter 82 were revealed and we couldn't be more excited. Here's what you would want to know about the upcoming article.
About The Arc
Granolah the Survivor Saga is a Dragon Ball Super vengeance narrative about Granolah, the lone survivor of the Cerealian race after his entire community was murdered in a genocidal plan. His objective is to murder Frieza and avenge his race's annihilation.
REad this: Acclaimed Inu-Oh Anime Film To Release In May 2022
Dragon Ball Super Chapter 82 Spoilers
In Dragon Ball Super Chapter 82, we'll see the long-awaited battle between Bardock and Gas. We will also be getting glimpses of how Goku's father fought Gas all those years ago. Interestingly, Goku will get glimpses of his childhood memories throughout the fight.
In one of those recollections, the Saiyan will remember how his father and mother sent him to a faraway world. He'll remember what Bardock said when he sent his kid away:
"Survive, no matter what."
The conflict between Bardock and Gas will come to an end. Bardock will meet up with Monaito and Granolah again. Gas, on the other hand, will make things tough for Bardock and attempt to finish things fast because he does not want to disappoint Elec on this planet. But one thing is certain: Bardock will overcome Gas.
Read this: 3 Things That Could Happen In Demon Slayer Season 3
In addition, the teasers imply that we will meet Monaka, the red alien who defeated Hit in a competition. He is able to halt Gas with concrete, but the battle between Goku and the "Strongest Warrior in the Universe" is certainly far from ended.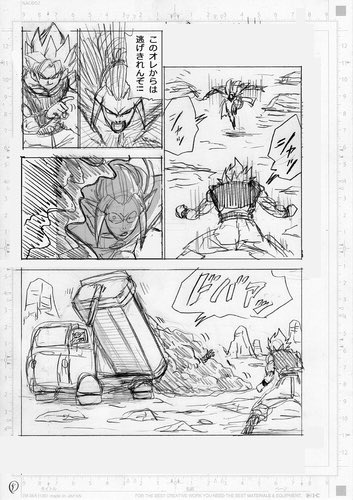 Another leak hints at more of Monaka's struggle with Gas. The Universe 7 warrior is widely seen as a comedic relief figure who, despite being injured by the onslaught, won his tournament match against Hit.
Dragon Ball Super Chapter 82 Release Date
Dragon Ball Super Chapter 82 will get released on the 20th of March 2022. Every Dragon Ball Super chapter gets released on a monthly basis. The release timings can differ widely based on wheree you stay.
Where To Read
All these DBS chapters will be available on the websites Viz Media and MangaPlus. However, all of them are not available; only three latest chapters are available.