Is Doctor Strange Studying Darkhold's Abilities?
One of the more talked-about parts of the trailer, aside from Doctor Strange's villainous Variant's appearance, is the Sorcerer Supreme's scene seemingly using Chaos Magic like Wanda. It sent fans' minds spiraling with theories, but upon closer inspection of the scene in question, something is on the floor in front of Strange.
It appears that Doctor Strange managed to get the Darkhold away from Wanda and is either channeling Chaos Magic through it or, more likely, the Darkhold is channeling Chaos Magic through him. As Harkness established, the Scarlet Witch was the only one who supposedly could use Chaos Magic.
Read this: The Time Between WandaVision and Doctor Strange 2
Looking closer, similar to when Wanda had used the book, there are those red spheres again. Considering that this sequel will revolve around Variants and the Multiverse, the possibility of these representing other realities is even stronger now.
As for what Strange might be doing in this scene specifically, the sorcerer could be trying to figure out what Wanda was precisely doing with the Darkhold and how he could reverse what she has done to herself or the Multiverse.
Darkhold But Other Forces At Work too?
No, not Mephisto. Chthon, the God of Chaos -the God of Chaos who wrote the Darkhold and who has a direct connection to Wanda in the comics – could have a vital role in the sequel. Recent rumors regarding the plot of Doctor Strange in the Multiverse of Madness indicate that Wanda will be an antagonist, which shouldn't be considered a surprise considering the incredibly ominous post-credits scene in WandaVision.
Read this: Is Wanda In Search Of Another Reality?
In the comics, those who read from the Darkhold will slowly have their soul corrupted before being possessed by Chthon, as had happened to Wanda in the past. It certainly didn't help that Chthon had marked Wanda since her birth as a potential vessel, which could be another explanation for her connection to Chaos Magic in the MCU.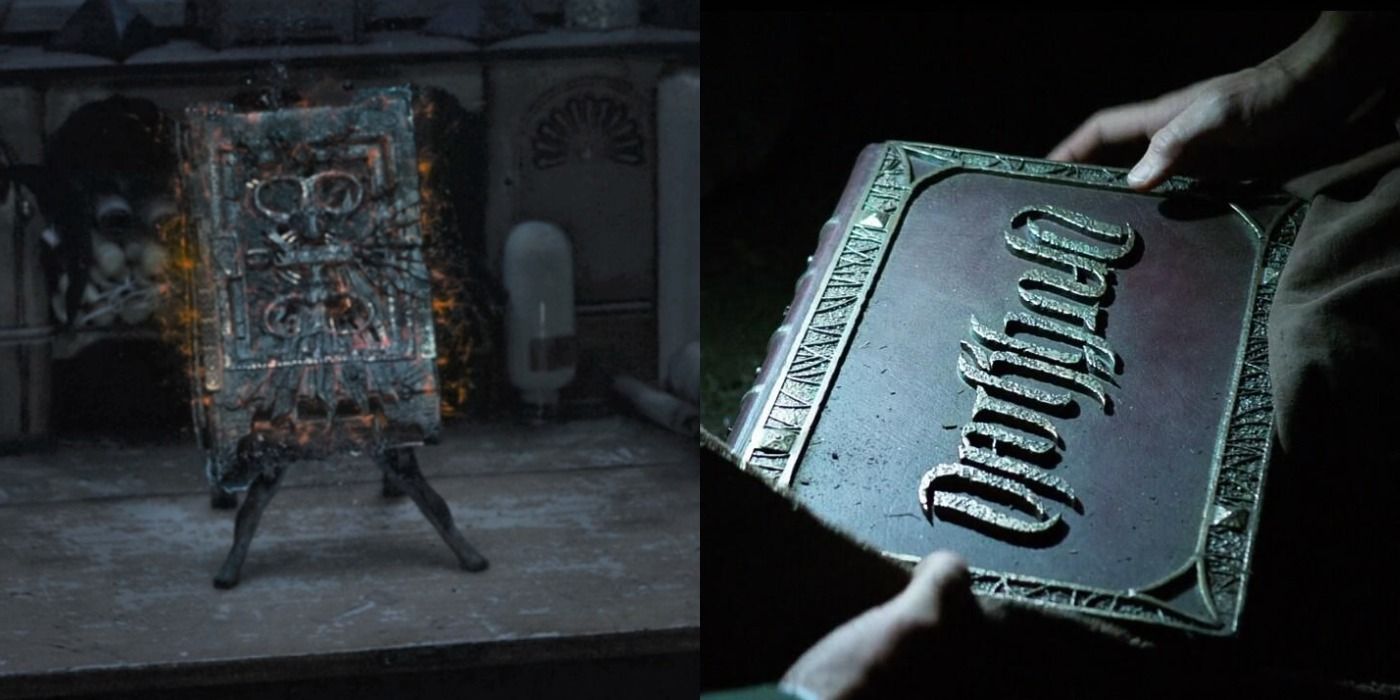 As fans saw in the trailer for Doctor Strange in the Multiverse of Madness, Wanda can be seen with blackened fingers like Harkness, heavily implying that Wanda will be delving into darker magic or absorbing magic from other magic users. Perhaps Wanda realizes that she will need more power to find her children in the Multiverse.
This corrupting force of the Darkhold could also explain why Harkness, traditionally an ally in the comics, was an outright villain in WandaVision. So, the same may happen to Wanda in the Doctor Strange sequel that may cause her to do some pretty terrible things.
Fans will find out for sure what Wanda will ultimately do when they see Doctor Strange in the Multiverse of Madness in theaters on March 25, 2022.