Demon Slayer: Kokushibo's Breath of The Moon Explained
The Upper Moon 1 demon's Moon Breathing Style Kokushibo employs his Sengoku Era experience as a Demon Slayer, as well as his Blood Demon Art. He had a lot of time to hone his skills, and it shows.
With the multi-bladed form of the katana generated from Kokushibo's flesh, the Moonbow – Half-Broken Moon method is accomplished. A single swing of the sword generates a slew of slashes across a large area, with little crescent-shaped blades slicing nearly randomly along the sword's path.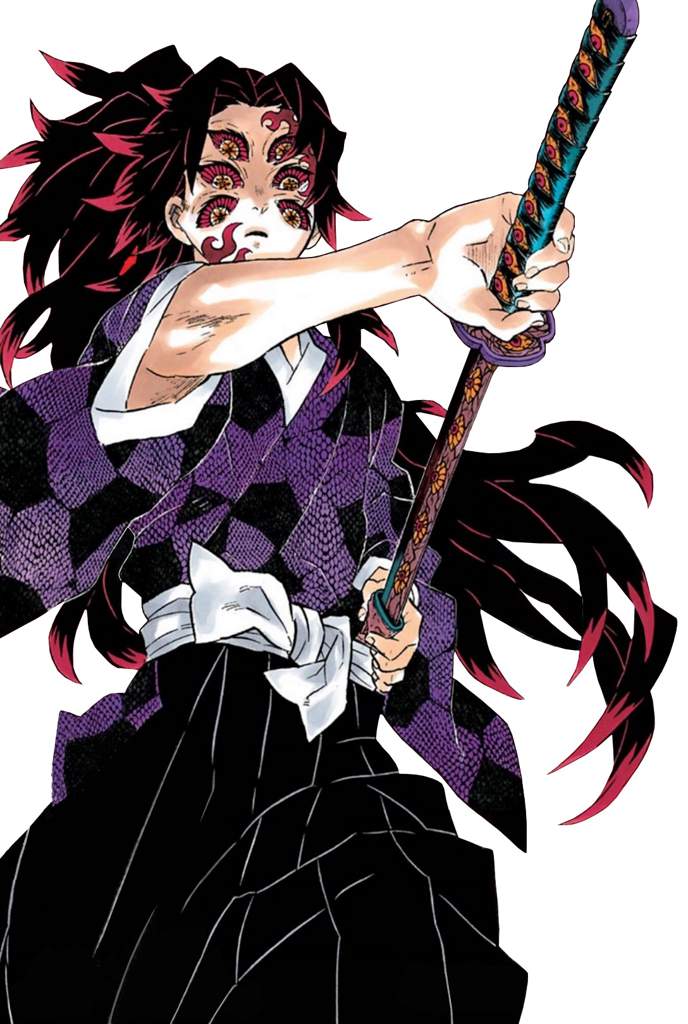 About the Anime
Demon Slayer: Kimetsu no Yaiba is a Japanese manga series written and illustrated by Koyoharu Gotouge. It follows teenage Tanjiro Kamado, who strives to become a demon slayer after his family was slaughtered and his younger sister Nezuko turned into a demon
Tanjiro Kamado is a kindhearted child who earns a career selling charcoal in Taisho-era Japan. His tranquil life is disturbed, however, when a Demon slaughters his whole family. Nezuko, his younger sister, is the only one who has survived, but she has been converted into a Demon as well! Tanjiro embarks on a perilous quest to restore his sister's health and eliminate the Demon who has devastated his life.
It won't be simple for Tanjiro to learn how to slaughter Demons, and he has no idea where to begin. Another person named Giyu Tomioka's unexpected entrance might give some clues… However, Tanjiro must first prevent Giyu from murdering his sister!
Read here: The Rising Shield of the Hero Season 2 Episode 1 Release Date
A Breakdown of Kokushibo's Breathing Style
A Breathing Style inspired from Upper Rank 1 Kokushibo's Sun Breathing, who was one of the first Demon Slayers to adopt breathing techniques. When slashing, the technique allows the user to create a variety of "chaotic blades" that vary in length and size. As an immortal Demon, Kokushibo is said to have continued to develop and add techniques to the Breathing Style over the generations. It is the only known Breathing Style with at least 16 different techniques at this time in the story, far surpassing the other Breathing Styles. The Moon Breathing, like all of the other original breathing styles, is said to have evolved from the Sun Breathing.
Michikatsu Tsugikuni attempted to learn the Sun Breathing from his twin brother, Yoriichi Tsugikuni, but was unable to master the breathing method and was instead instructed in a different Breathing Style. Michikatsu continued to train and develop this breathing until it eventually evolved into its own unique Breathing Style, which he named Moon Breathing.
Yoriichi created it to fit and cover his individual strengths and weaknesses, and Michikatsu then continued to train and develop it until it eventually evolved into its own unique Breathing Style, which he named Moon Breathing.
First Form: Dark Moon – Evening Palace
Kokushibo draws his sword and slashes quickly in one motion; as with all Moon Breathing techniques, the slash generates a swarm of chaotic blades. Laido is similar to this approach.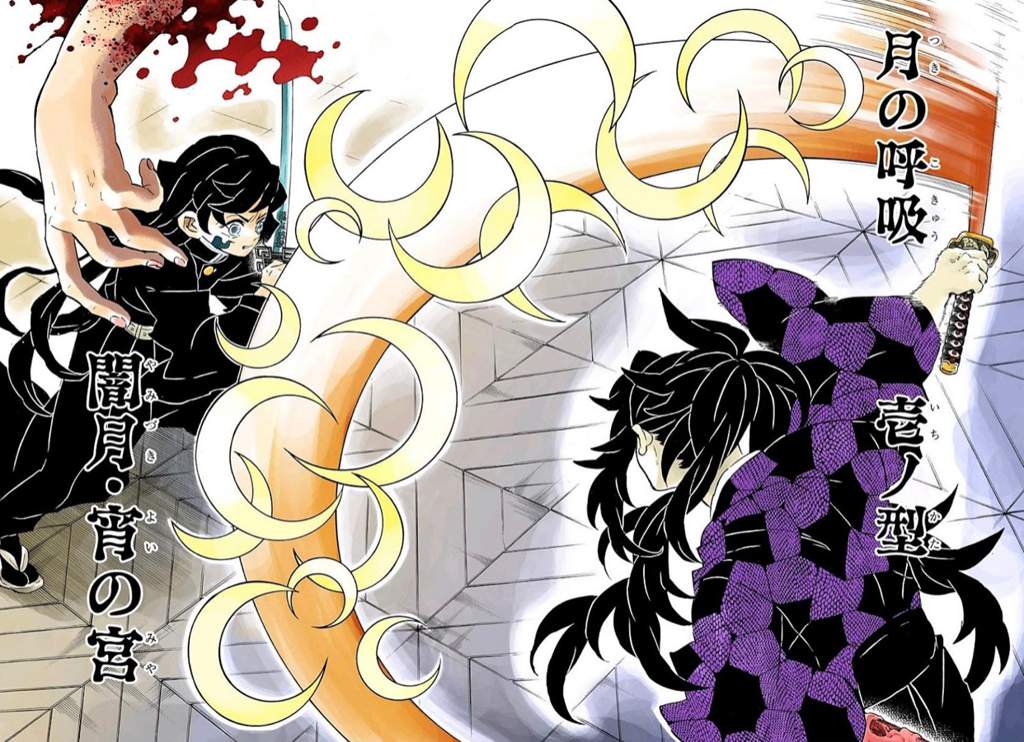 Second Form: Pearl Flowers Moongazing
Kokushibo performs several slashes while sending a barrage of chaotic blades forward.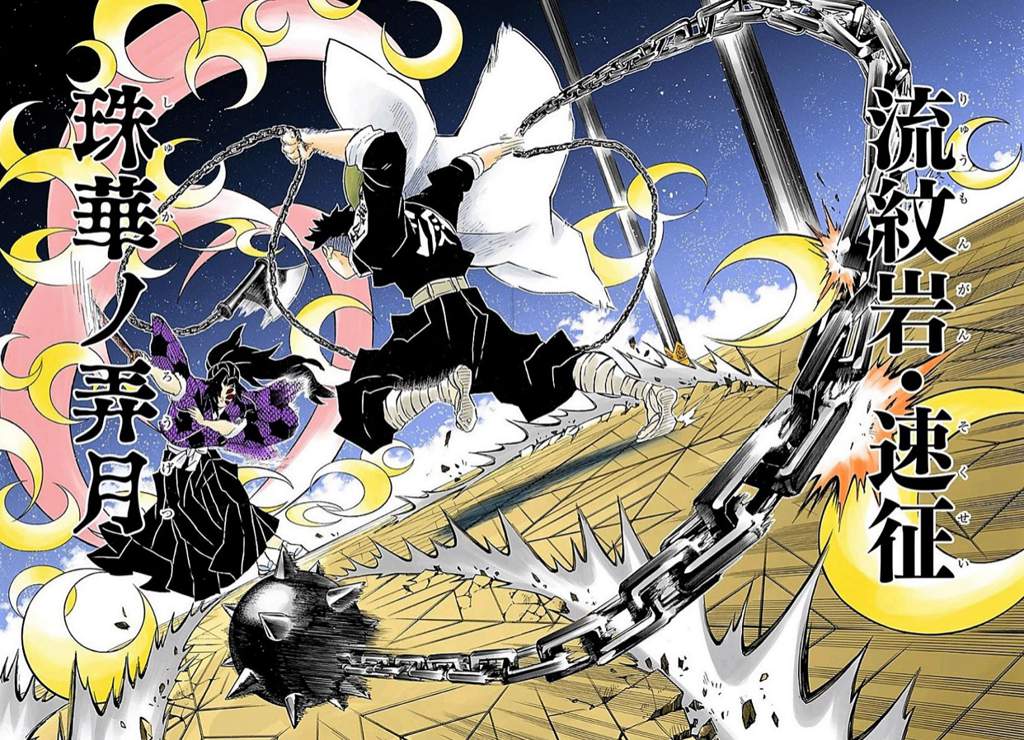 Third Form: Loathsome Moon – Chains
Kokushibo slashes his blade in two crescent slashes, causing a hail of smaller crescents to fall from the sky. This technique causes huge destruction in a small area.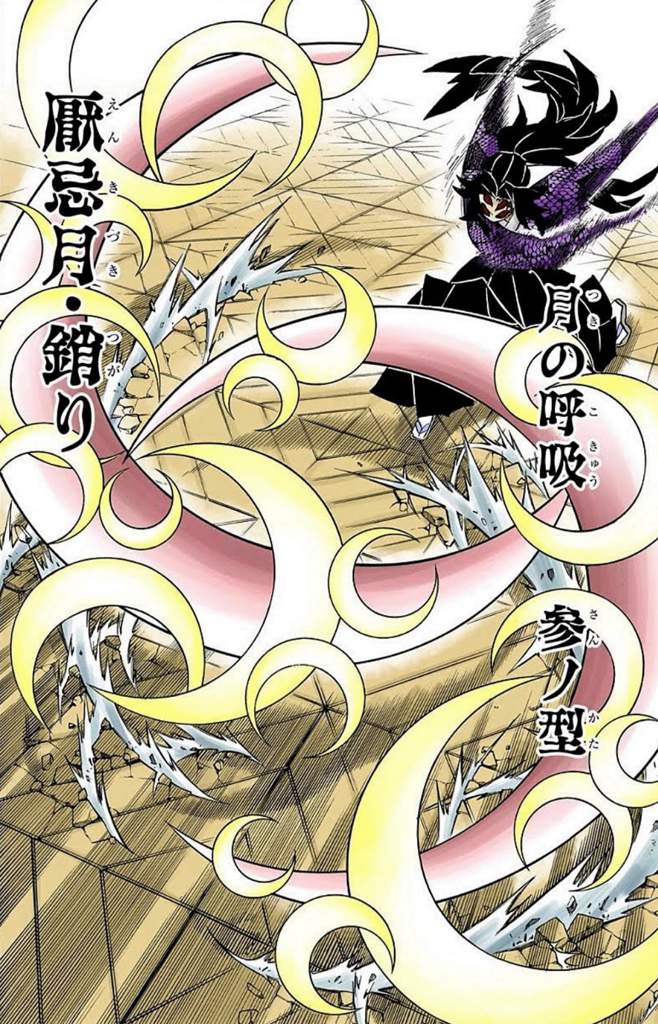 Fifth Form: Moon Spirit Calamitous Eddy
Kokushibo creates a rising vortex effect by layering numerous curving slashes on top of one another. These slashes produce a slew of disordered blades. This attack was carried out by Kokushibo without the use of his blade.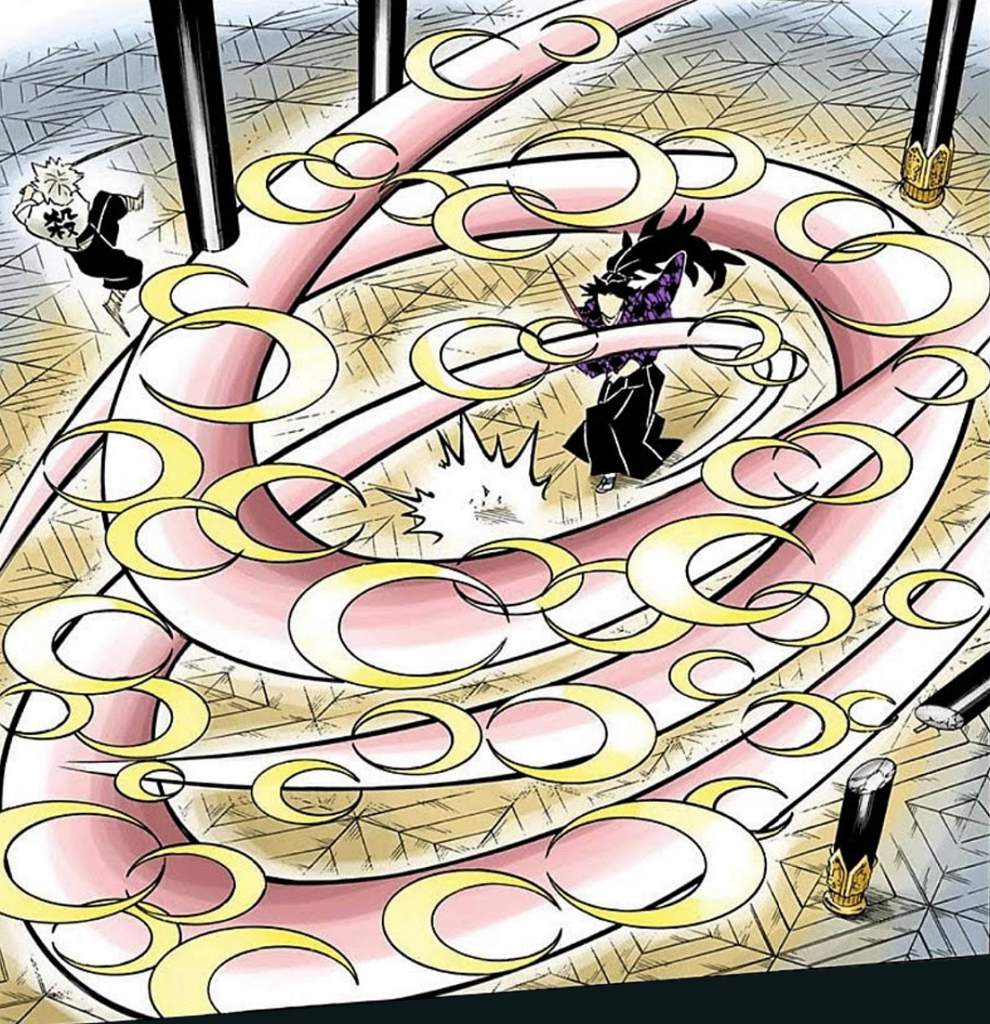 Sixth Form: Perpetual Night, Lonely Moon – Incessant
Kokushibo releases a wild storm of slashes in multiple directions. This technique was powerful enough to not only slice up multiple Hashira around him but also overwhelm the Wind Hashira Sanemi Shinazugawa.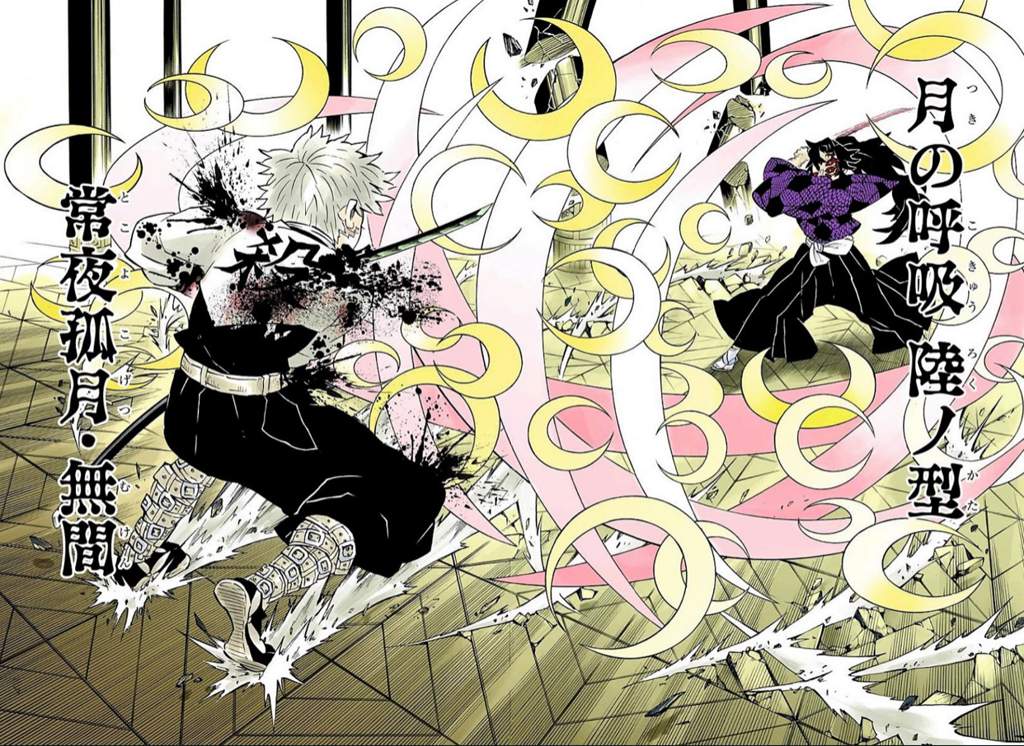 Seventh Form: Mirror of Misfortune – Moonlit
Kokushibo swings his sword in a powerful frontal slash that then creates a multi directional frontal assault, powerful enough to create several deep gouges in the ground and push back two Hashira.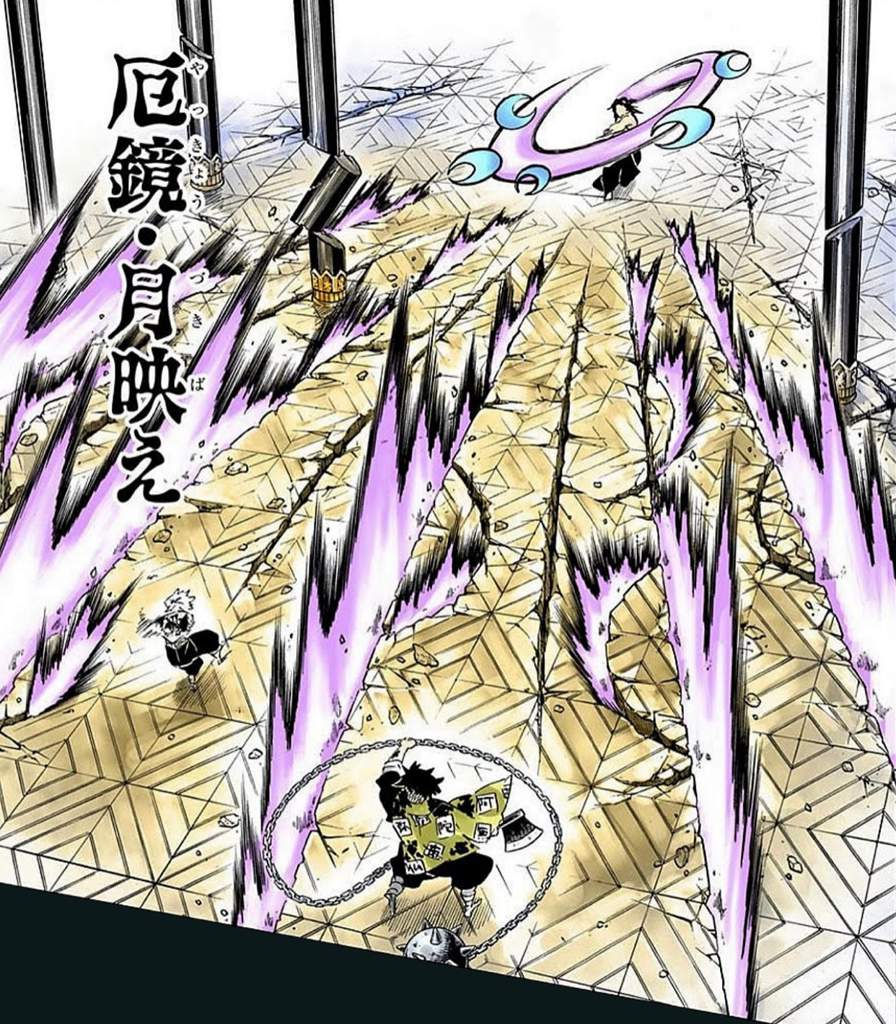 Eighth Form: Moon-Dragon Ringtail
Kokushibo uses a direct frontal attack that creates a single gigantic slash.
Read here: Edens Zero Chapter 186: Release Date, Spoilers, and Other Details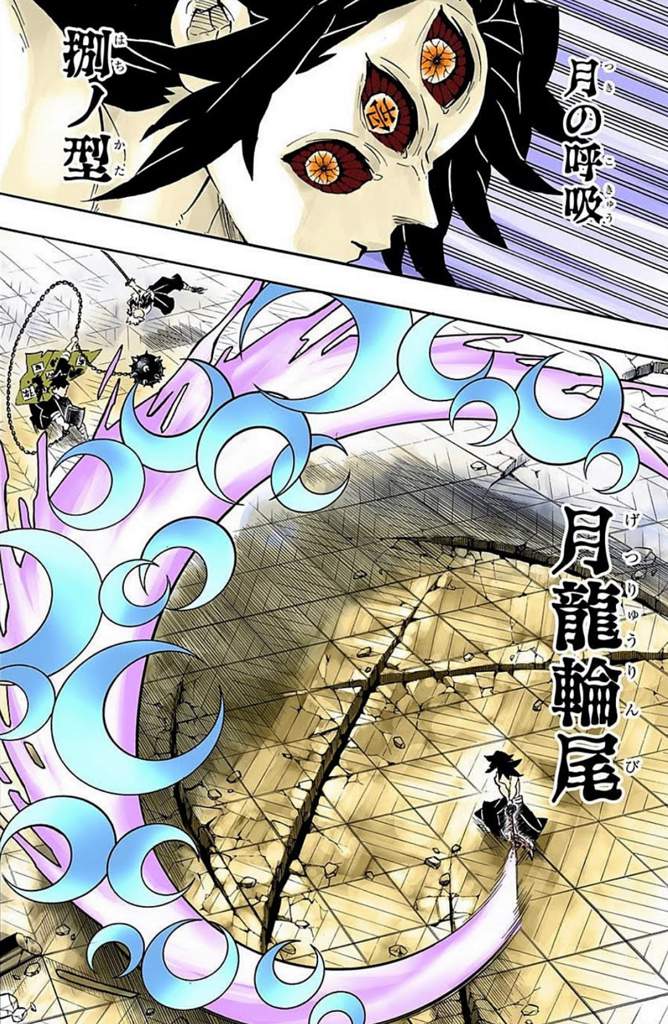 Ninth Form: Waning Moonswaths
Kokushibo creates a seemingly endless stream of slashes, capable of cutting down his intended target from a long range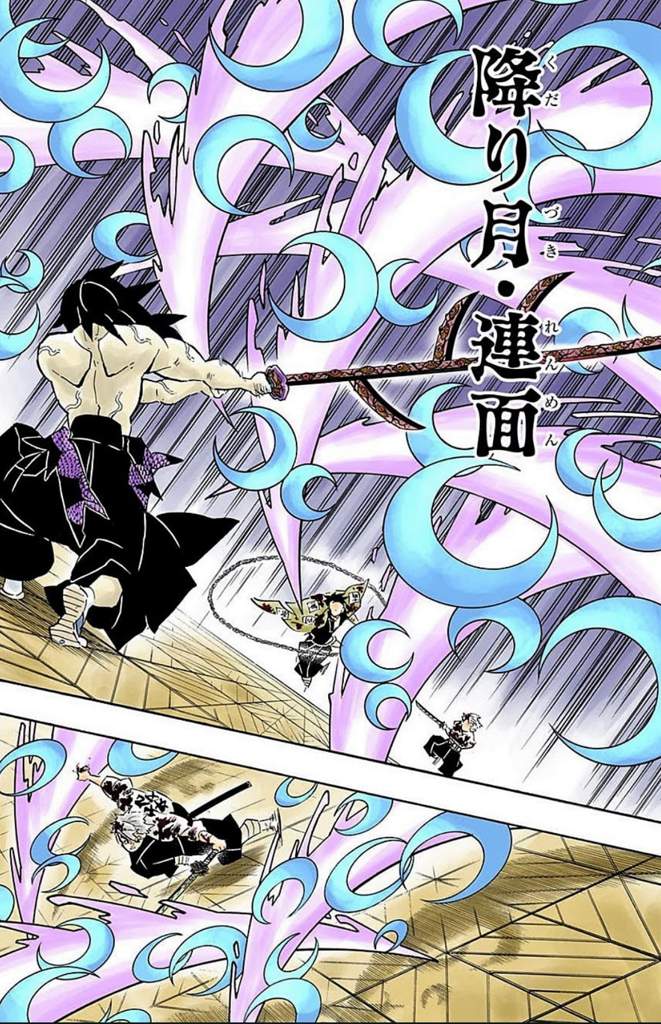 Tenth Form: Drilling Slashes – Moon Through Bamboo Leaves
Kokushibo creates a triple-layered slash twister, capable of mowing down his targets into three clean pieces.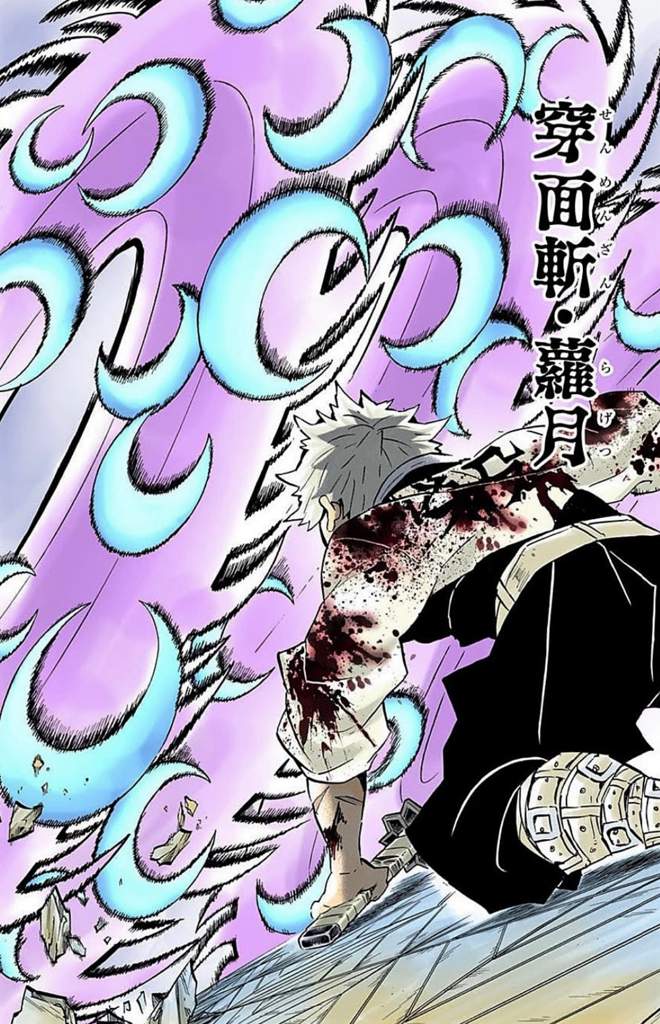 Fourteenth Form: Catastrophe – Tenman Crescent Moon
Kokushibo swings his sword and creates a chaotic vortex of powerful omni-directional slashes that destroys whatever is caught up within its attack radius.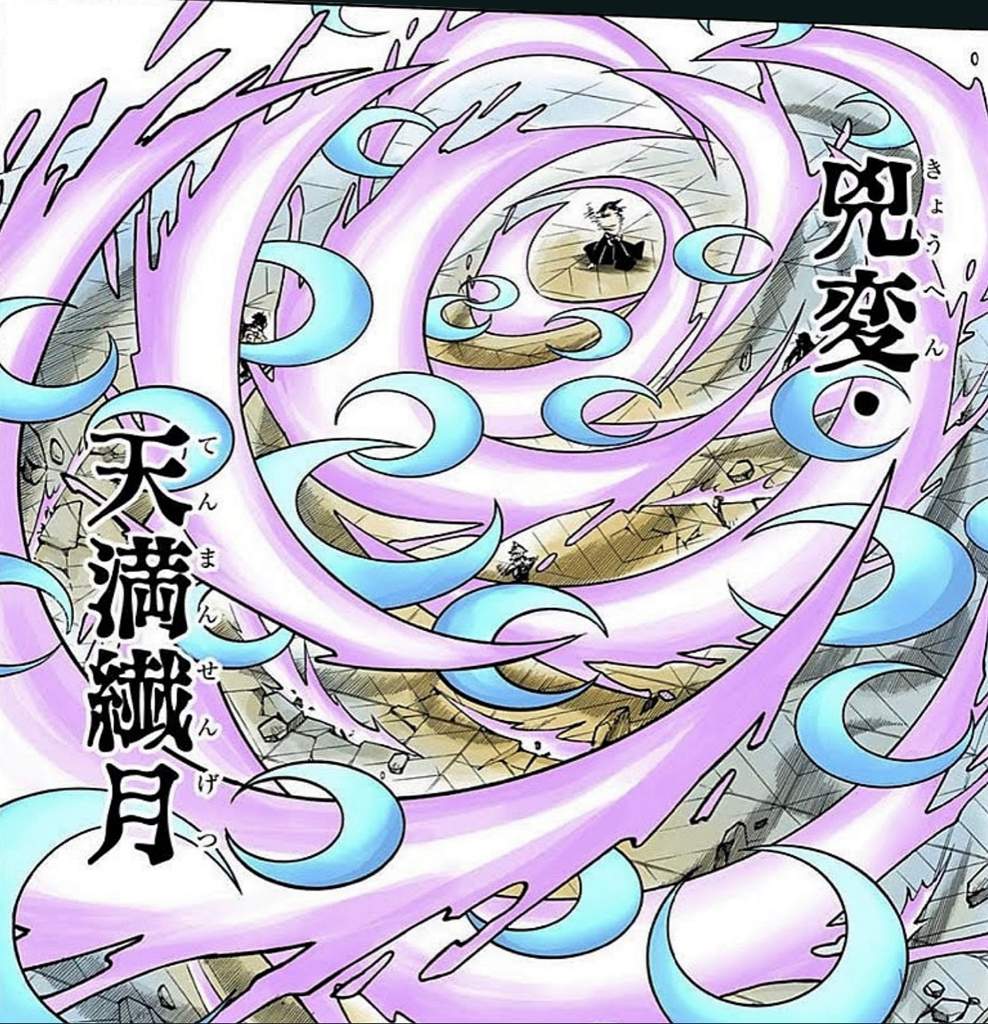 Sixteenth Form: Moonbow – Half Moon
The strike itself is powerful enough to produce multiple little craters where the slashes have hit. Kokushibo swings his blade downward in a downward slash, resulting in a powerful sixfold slash smashing down on his opponents.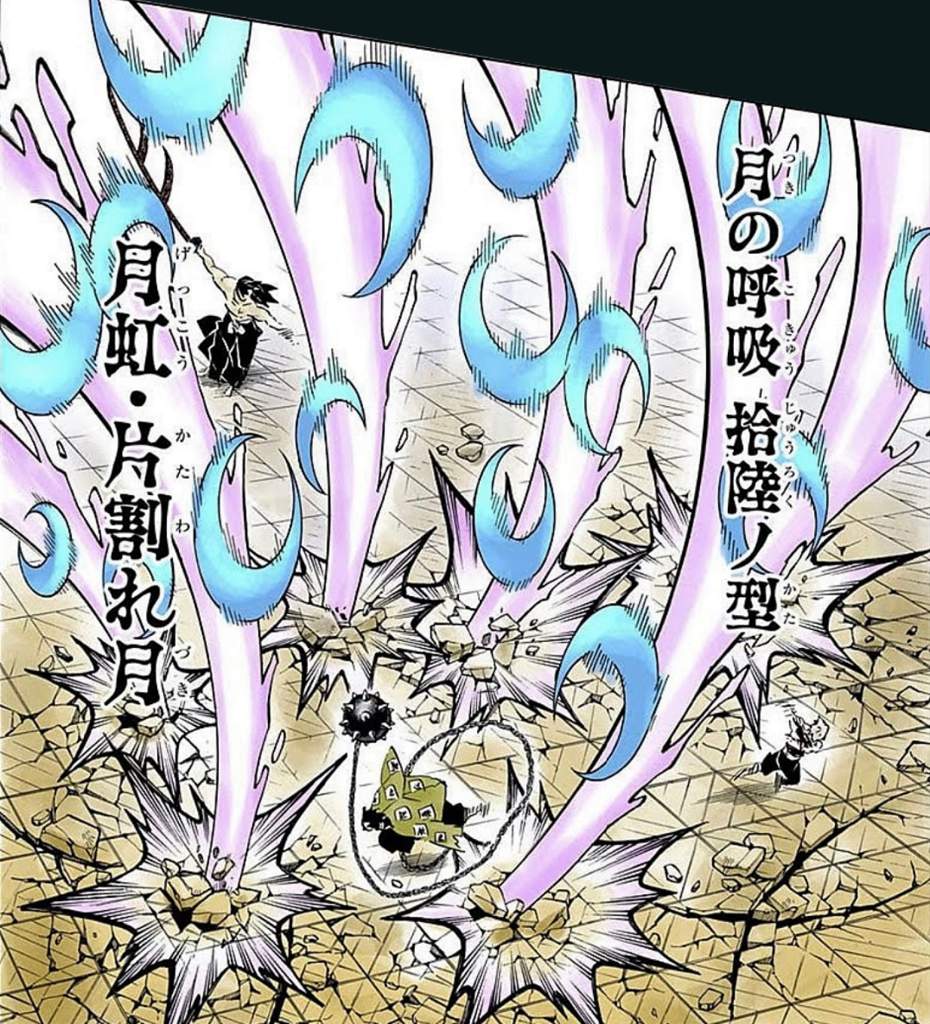 Where to watch?
You can watch the latest episodes of Demon Slayer on Netflix and Crunchyroll.