Demon Slayer: Kimetsu no Yaiba to release 4 new Valentine-themed shorts
The event "Kimetsu Festival—Anime 2nd Anniversary Festival" of the popular anime Kimetsu no Yaiba, has been cancelled due to the emergency declared because of Covid-19. It was scheduled to be held at Makuhari Messe in Chiba on February 13th and 14th. In response, it was announced on the official website on the 5th that it will be held and distributed in the form of an online program "Kimetsu-sai Online- Anime 2nd Anniversary Festival" from 8 pm on the 14th.
This is held to commemorate the 2nd anniversary of TV anime's broadcasting, and the main cast will appear to celebrate this event, as well as reveal new information about the anime.
There will be four new episodes of a series called "Kimetsu Gakuen Valentine Edition", produced by ufotable. They will be distributed on the Aniplex YouTube channel. The videos will be aired at different times throughout the day.
The airing times of the Valentine-themed shorts titled Kimetsu Gakuen Valentine-hen (Demon Slayer Academy Valentine Chapter):
Episode 1: 10:00 am
Episode 2: 1:00 pm
Episode 3: 4:00 pm
Episode 4: 8:00 pm (during the event)
All of these times are in JST, and for the 14th.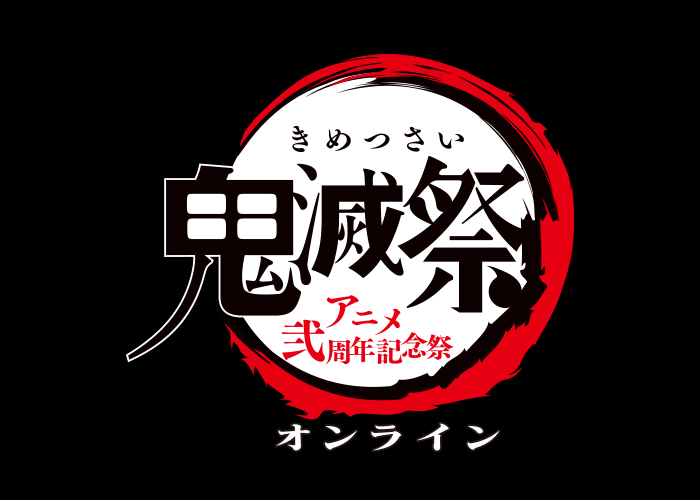 Kimetsu no Yaiba is based on the manga serialized in Weekly Shonen Jump from February 2016 to May 2020, and is a popular work with a cumulative total of over 120 million comics. Set in the world where human-eating demons lived in the Taisho era, a charcoal-selling boy, Tanjiro, changed completely when his family was murdered by a human-eating demon, and his sister, Sadako, who survived but became a demon. A story about going on a journey to defeat the demon who killed his family in order to return him to humans.
A TV animation was broadcast from April to September 2019, and it became popular to the point that it was social phenomenon. The movie version, which is connected to the final episode of the TV anime, is currently being released, and it has become a big hit with box office revenue exceeding 36.8 billion yen.