Bocchi the Rock! Manga to Get Anime
The fourth edition of the magazine Manga Time Kirara MAX this year has gone on sale in Japanese bookstores on Friday, February 19, 2021. It announced on its cover the decision to adapt the manga Bocchi the Rock! to anime in the form of a television series. At the moment, no more details are offered apart from the announcement. But the official Twitter account has asked us to "Stay tuned for more updates as they will be published in this magazine in the future!"
Bocchi the Rock! is a slice-of-life comedy created by Aki Hamaji and published in December 2017 on the pages of Houbunsha publisher's Manga Time Kirara MAX magazine . The four-panel work is currently ongoing in Japan with 2 compiled volumes. The manga's second tankobon volume was released this month, and Houbunsha is set to publish the third volume on February 25.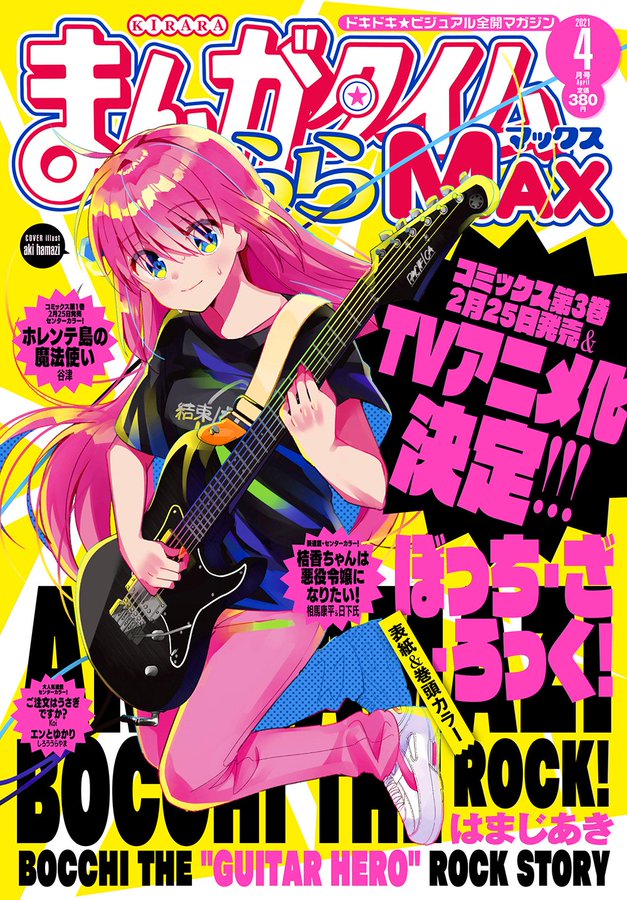 The series is about Gotou Hitori, who is a high school girl. She begins to learn to play the guitar because she dreams of belonging to a band, but she is so shy that she has not made a single friend. However, her dream comes true after meeting Ijichi Nijika, a girl who plays drums and is looking for a new guitarist for her band called "Kessoku Band."
Previously, Aki Hamaji had published the manga Kirari Books Meisouchuu!, which has been compiled in 2 volumes. He also collaborated on the anthology book Tawawa na Oppai wa Suki desu ka? Kyonyuu Shoujo along with other authors.
What's your Reaction To The Article?