Black Clover Chapter 323 Raw Scans Released!
The battle between the Black Bull Pirates and Lucifero rages on as we see the former getting dominated easily by Lucifero. The raw scans for Black Clover Chapter 323 have been released and here's what we all know.
Black Clover Chapter 323 Raw Scans
The teasers reveal that Gray and Vanessa attempted to treat Yami after the Black Bulls gained their leader. Yami's body has become like Liebe's after the ordeal with the Qilphoth channel in the sense that it is brimming with magic despite its obvious devastation. William and Patry, as well as Langris, arrive out of nowhere.
Read this: Why Black Clover Is A Great Anime, And Why You Should Watch It
Patry has misplaced his grimoire and hence is unable to participate in the battle. usWilliam expresses regret for his actions. Therefore, he presents Yami the "Blade of Misteltein," a blade forged using raw materials from the World Tree.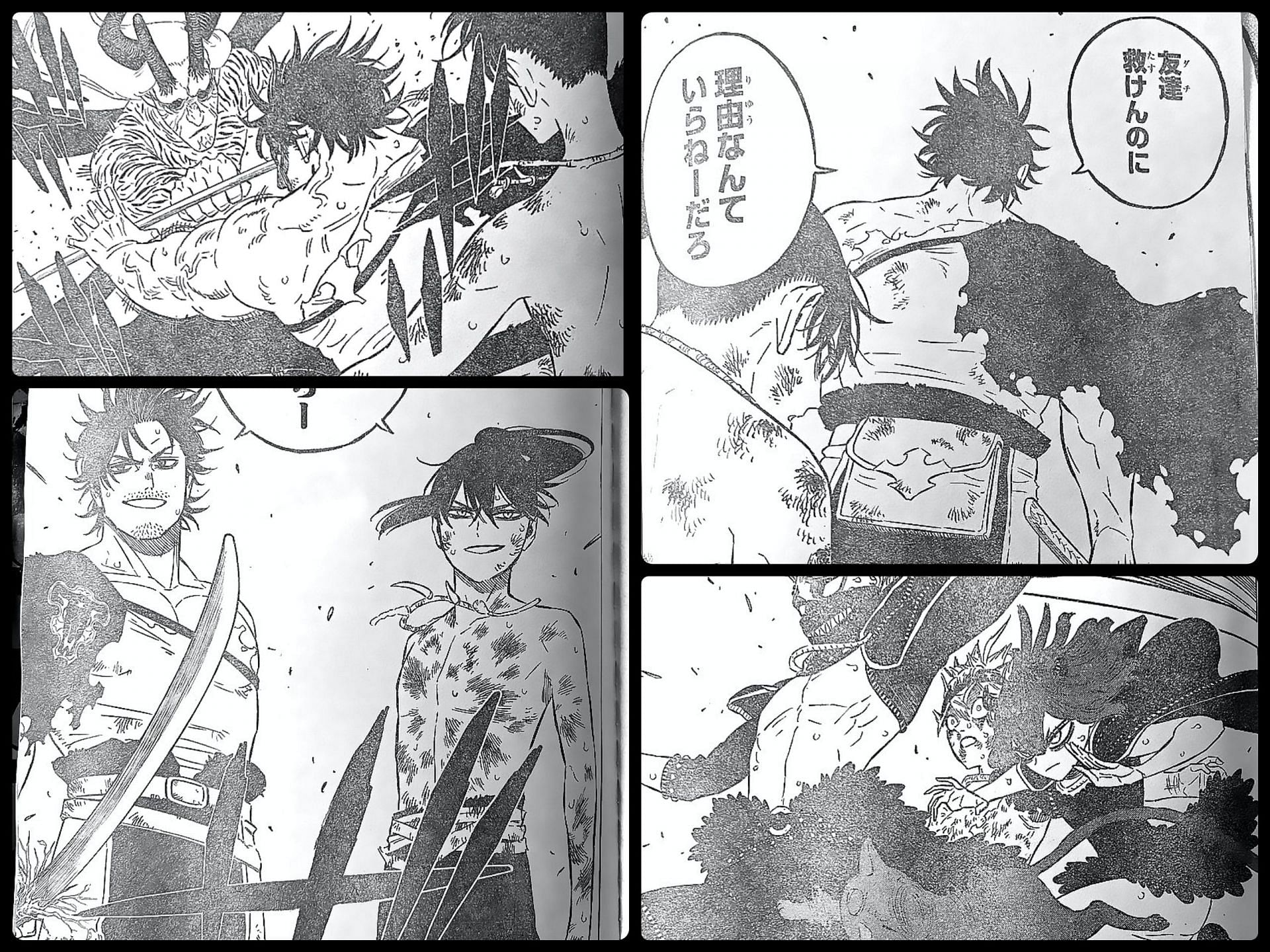 In Black Clover Chapter 323, Yami acknowledges William's actions, even if he does not forgive him. He opposes the effects of Lucifero's Gravity with "Dark Magic: Black Moon," and shielding Secre and Zora from it.
Yami deflects Lucifero's strike. Nero and Zora rush to Asta's defence. Yami's Dark Magic is instantly recognized by Lucifero. Whether Yami forces Lucifero back is unclear from of the Black Clover Chapter 323 spoilers. However, he and Nacht are desperately trying to breathe.
Nacht tells Yami that he doesn't care if he dies and that he doesn't want to be protected any longer. Nacht resents the fact that Yami is exactly like his former self, and he feels ashamed for stealing Morgen from him. Morgen once informed Yami that he and Nacht are quite similar.
Read this: The Manga Series That Shaped The Shonen Jump Magazine
Black Clover Chapter 323 Release Date
Black Clover's upcoming chapter is scheduled to get released on February 13, 2022. You can catch all the latest chapters of this manga from Viz Media and MangaPlus. For the latest three chapters, you need not get a subscription.