America Chavez Creator on Compensation Issues, Casey Utilizing His Platform with Doctor Strange 2
Although Marvel Studios certainly has a lot of good going for it, especially as Phase 4 of the MCU expands, there are a few concerning traits that fans have seen return over the last few years. One of the biggest is the unfortunate instances of artists from Marvel Comics not being compensated for their work appropriately when their characters debut in MCU.
Reports have revealed that many Marvel Comics creatives are paid a relatively low sum in remuneration for when their creations are used on screen or in video games, although some have gotten executive producer credits in Marvel Studios' movies and TV shows. Fans have even shared their feelings on the matter, leading to boycotts on certain projects like the recently released Hawkeye.
Most recently, this problem resurfaced with an issue over newcomer America Chavez, who will make her MCU debut in Doctor Strange in the Multiverse of Madness. Now, in a new update on the subject, Chavez's creator has addressed his feelings about receiving so little compensation for his work on the popular heroine.
Read this: Doctor Strange In The Multiverse of Madness: New Pictures Shows Strange and America Chavez in a Tricky Situation
America Chavez Creator on Compensation Issues
The Hollywood Reporter spoke with Joe Casey, America Chavez's comic creator, about his lack of compensation for the heroine's appearance in Doctor Strange in the Multiverse of Madness.
Casey made it clear that Marvel owns the character outright, but he admitted that there are "systemic flaws" in the studio's lack of respect or recognition for creators such as him.
"The fact is Marvel owns America Chavez. That's not in dispute on any level, but there are still systemic flaws in the way that creators are neither respected nor rewarded."
Although America Chavez is set for her live-action debut in May, Casey hasn't received any compensation for his work with her. He first brought the character to life in the comics in 2011.
Marvel reportedly offered Casey a small sum for his work some time ago, but he turned it down.
"Marvel has paid me nothing for America Chavez, not only for appearing in the Doctor Strange sequel, but in numerous animated TV episodes, for the numerous action figures they've made of her, for video games she's appeared in. They seem to be fine with that."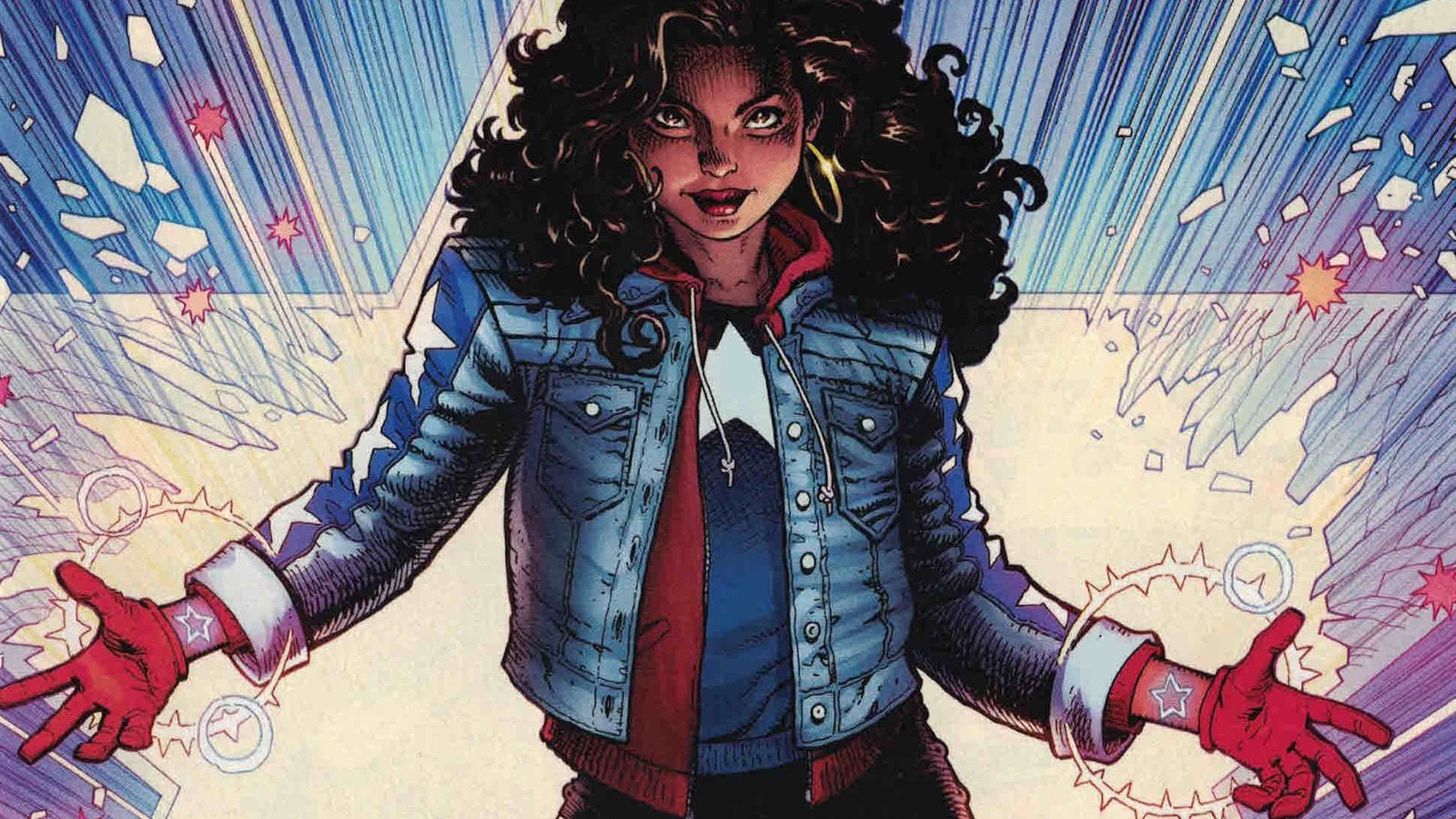 Read this: Doctor Strange – An Avenger? Or Not an Avenger? Strange's Status Outside of Classic Avengers
Even though he's disappointed in the situation, he's trying not to be too aggravated; instead, he just wants to give future creators the best opportunity possible for the right kind of compensation to be given.
His main reasoning for speaking out is to make sure that others in his position down the road come to better terms for their work should they be used on the big screen. Making it clear that he's "not bitter" about what happens, he hopes to improve similar situations for comic creators across the industry.
Casey Utilizing His Platform with Doctor Strange 2
Although Casey doesn't want any animosity with Marvel Studios through this unfortunate scenario, it's a topic that he sees as being necessary to touch on.
Read this: Every Marvel's 2022 Big-Screen Blockbusters
While the MCU boasts some of the best filmmakers and storytellers in the business, as evidenced by the last 14 years of projects, it's all based on characters first developed in the pages of Marvel Comics. These are heroes and villains that have existed for a long time, some of them decades before the MCU existed, meaning their creators are as important as anybody in the MCU's success.
Outside of Casey, Winter Soldier creator Ed Brubaker has shared his feelings on not being taken care of for Bucky Barnes' extended MCU tenure, even admitting to feeling sick overseeing Bucky in ads for The Falcon and the Winter Soldier. This is far from the only situation like this that has come from the MCU, although Marvel Studios is slowly moving towards remedying some of those issues.
Read this: Is Gargantos Actually Shuma-Gorath In Doctor Strange 2?
Even though there is still a long way to go on that front, the hope is that Casey's comments will encourage both comic creators and studio executives to make sure everybody involved is taken care of appropriately.
Casey's creation, America Chavez, will make her big-screen debut on May 6 in Doctor Strange in the Multiverse of Madness.