Every movie based on a true story is a bit different from what happened in reality. Still, everybody lives a life, but only few people live a life so great that is leaves the world amazed. Some of them get so famous that movies use them as inspiration for characters. So, we thought of showing you 7 real and great personalities that inspired our favorite movie characters.
Leonhard Seppala, Togo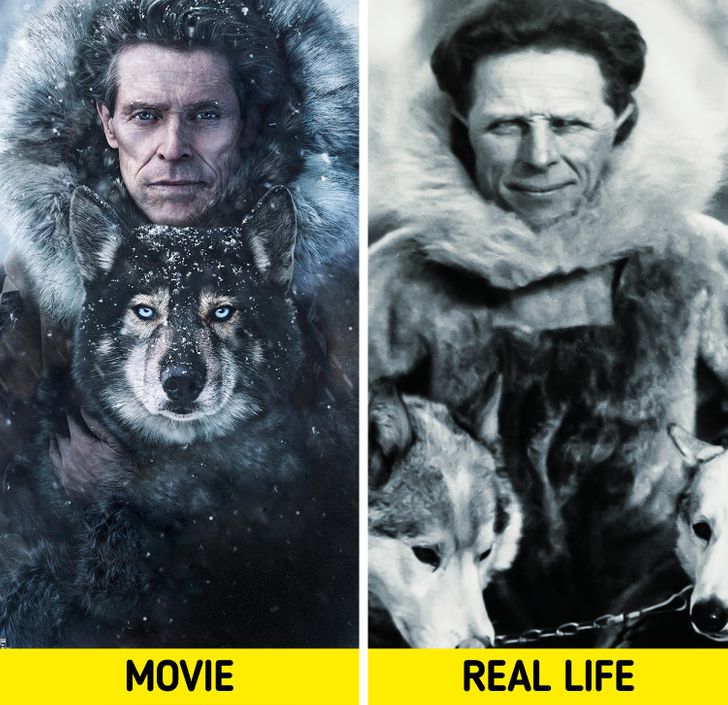 Leonhard Seppala was a sled dog breeder and racer from Norway who lived from 1877-1967. He participated in the 1925 Serum Run to Nome, which was a mission to transport a cure to Alaska's town, Nome, to save it from an epidemic. He traveled 674 miles in 5.5 days. His and his dog's story is told in the 2019 movie, Togo (2019), starring Willem Dafoe.
Howard Hughes, The Aviator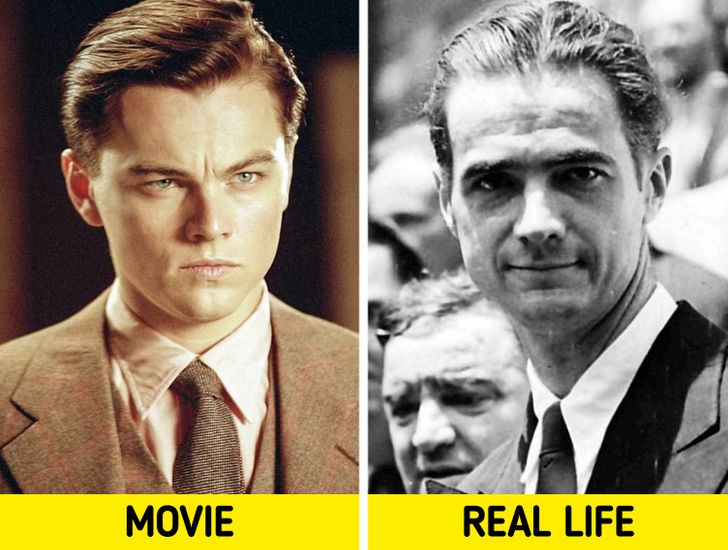 Howard Hughes, who lived from 1905-1976, was an American pilot, engineer, business magnate, and movie director. He founded an aircraft company and set several world air-speed records. The Aviator (2004) is based on his life story, showing 20 years of his career. The movie, starring Leonardo DiCaprio, won 5 Oscars.
Alan Turing, The Imitation Game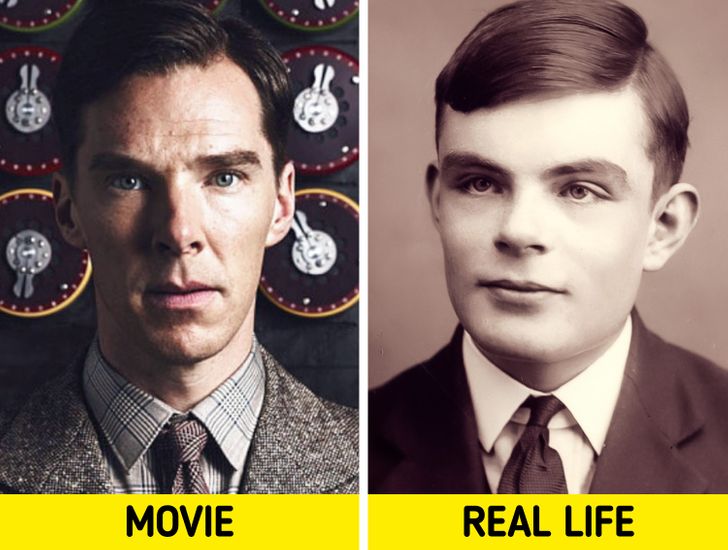 A famous show The Imitation Game is based on the story of Alan Turing, who is portrayed by Benedict Cumberbatch. Alan was an English mathematician and a computer scientist. He created algorithms for a computer and also worked as a codebreaking specialist.
John Nash, A Beautiful Mind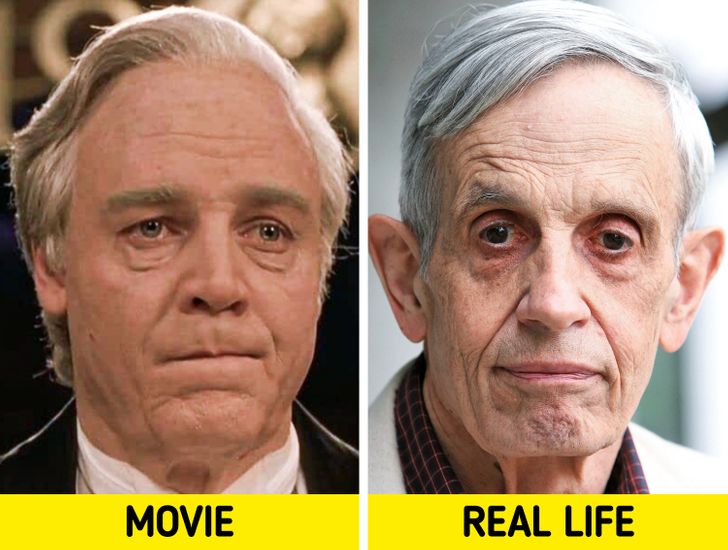 John Nash was an American mathematician who suffered from schizophrenia. He won a Nobel prize in economics, as his theories are widely used in economic theory even today. The movie A Beautiful Mind (2001) tells the story of how he managed to become an influential scientist while suffering from a Schizophrenia. John Nash was portrayed by Russell Crowe.
Abigail Masham, The Favourite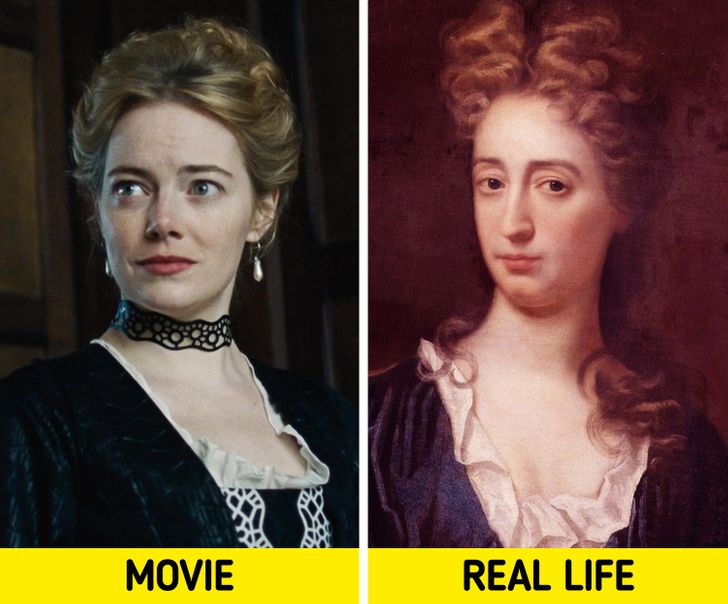 Abigail Masham was an English courtier, living from 1670-1734. She was a favorite of the then-queen of England, Queen Anne. The story of the baroness and her relationship with the queen inspired a recent movie, The Favourite (2018). Abigail Masham was portrayed by Emma Stone.
Joy Mangano, Joy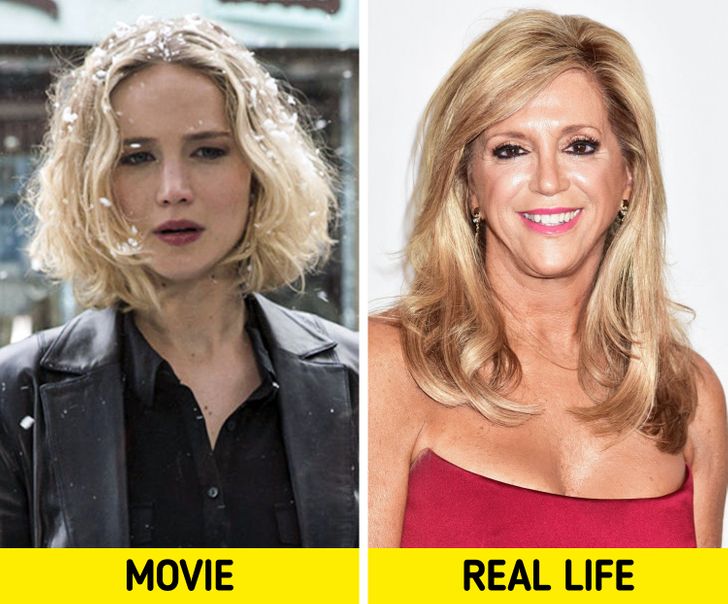 The movie Joy (2015), starring Jennifer Lawrence, portraits the story of a real woman, inventor Joy Mangano. She created a business empire after inventing a self-wringing mop.
Phineas Taylor Barnum, The Greatest Showman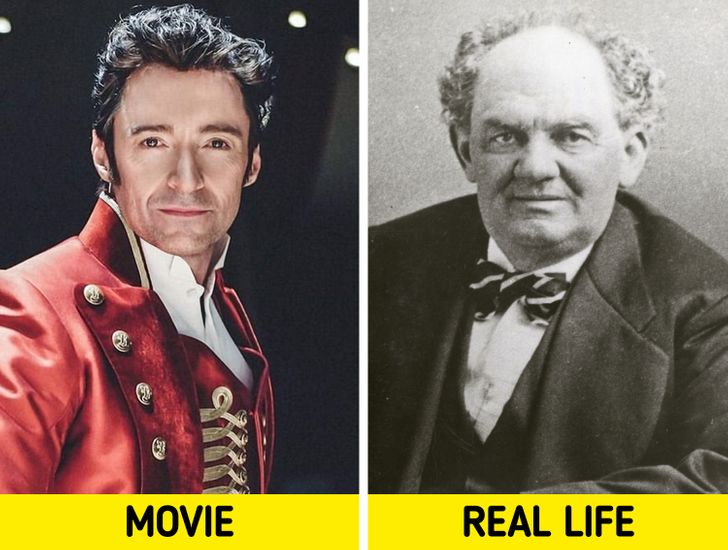 P. T. Barnum, lived from 1810-1891, was an American showman, known for his hoaxes. His life story inspired a recent musical, The Greatest Showman (2017), starring Hugh Jackman.
For more such content, visit us at The News Fetcher.
What's your Reaction To The Article?